Blue Man Goop 藍染め (Indigo Dyeing) & Shibori Studio
"Sketches" (~30" x 30" flour sack towels)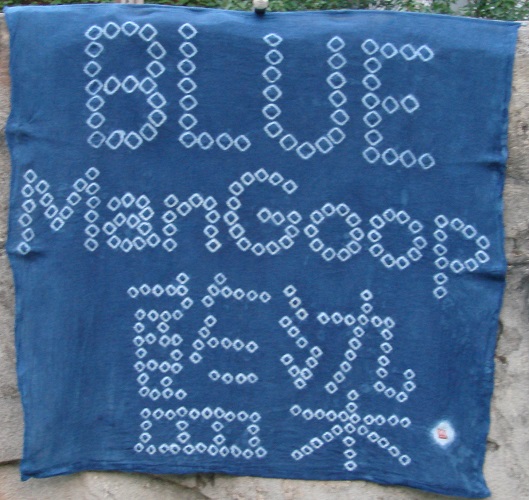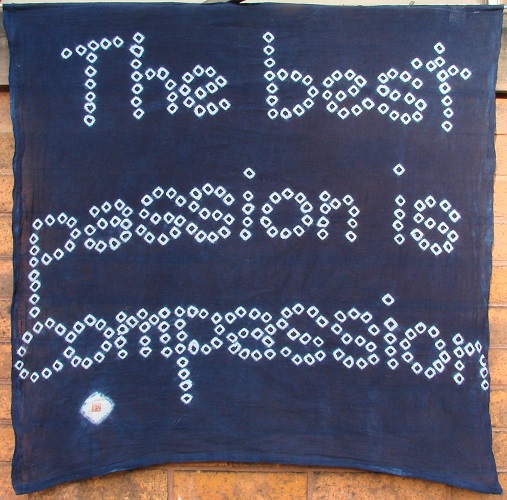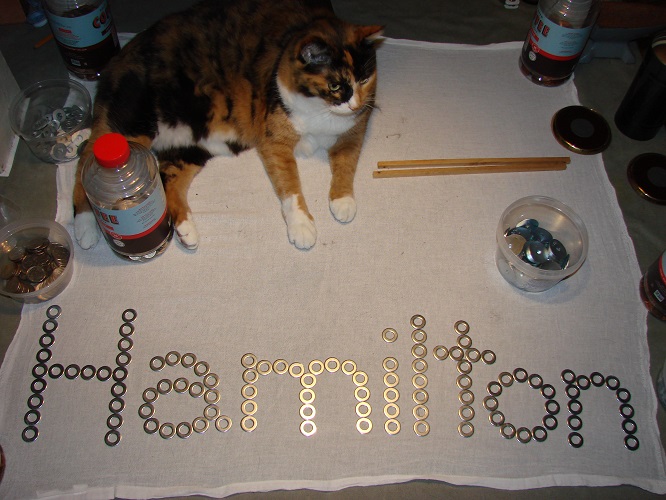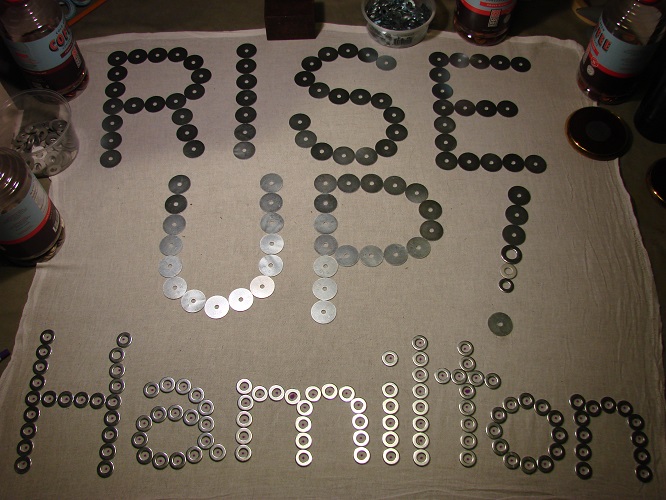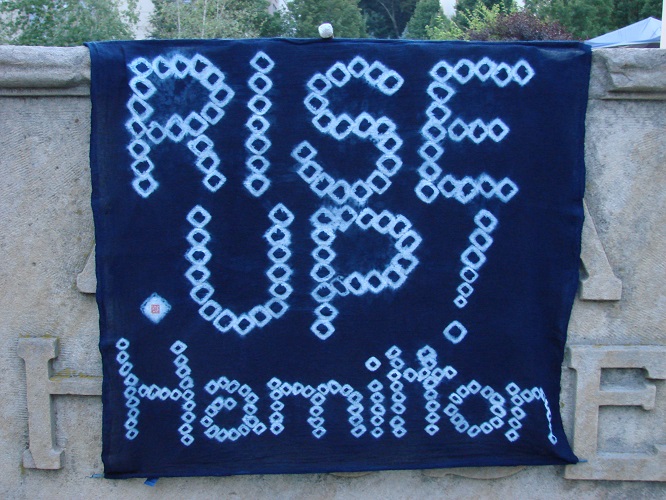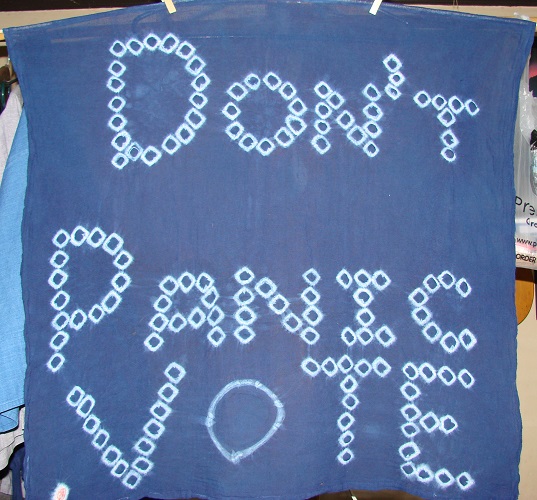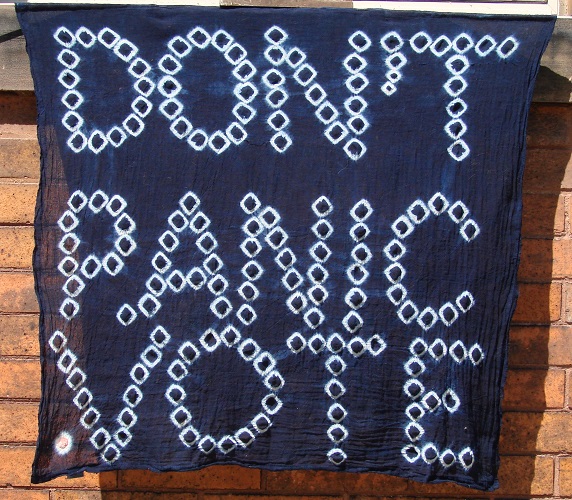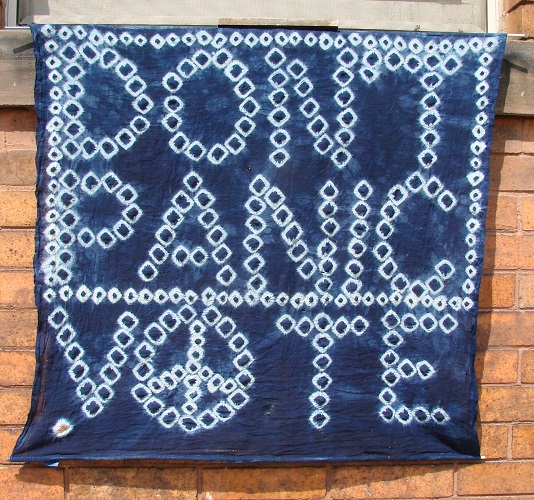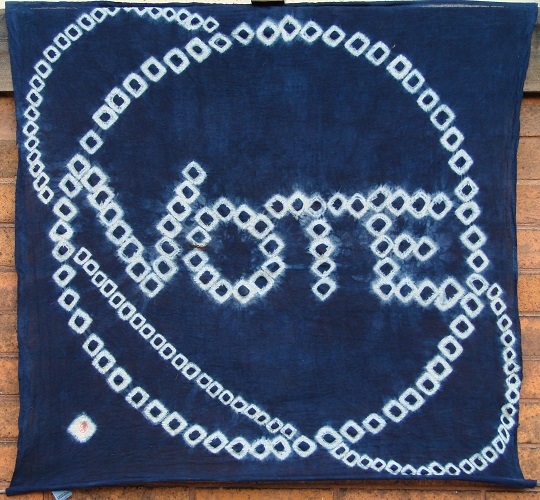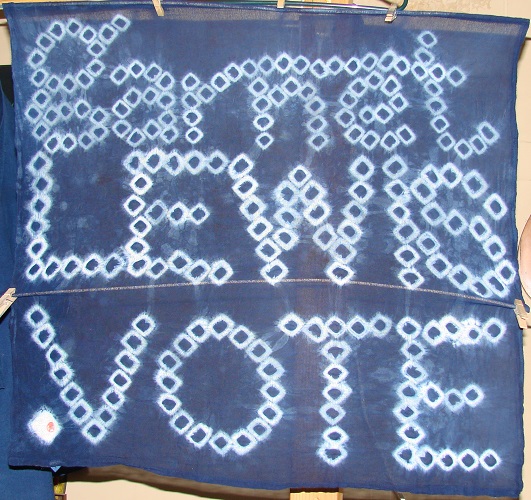 Stacey Abrams, Democratic Candidate for Governor of Georgia &
Garnet Lewis, Democratic candidate for the Michigan Senate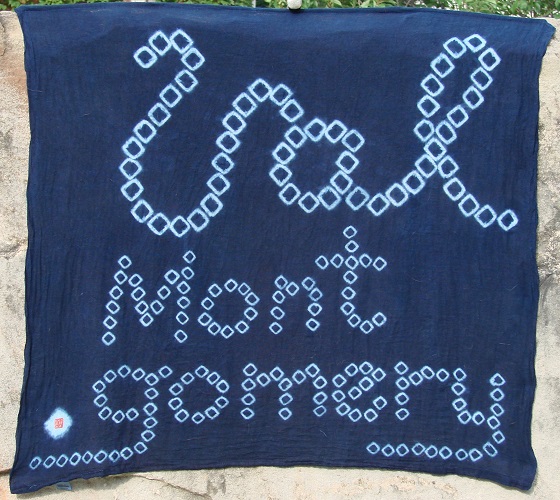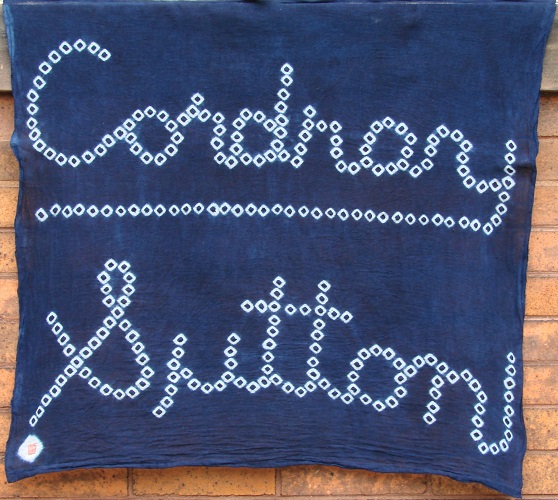 Val Montgomery, Democratic candidate for Illinois House &
Richard Cordray & Betty Sutton for Governor & Lieutenant Governor of Ohio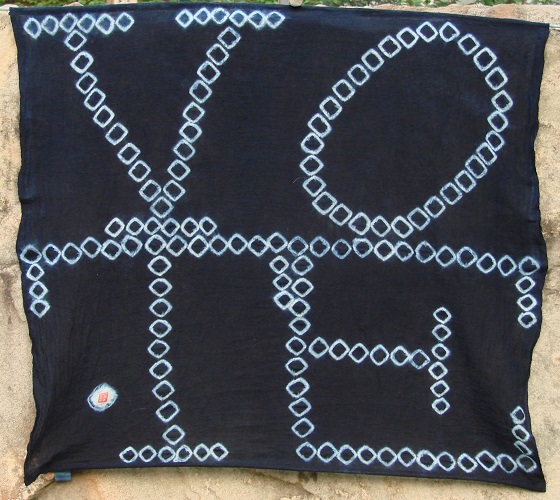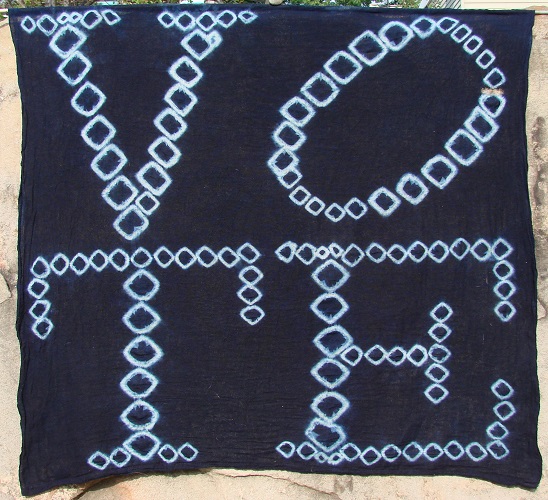 (above) after (& in memory of) Robert Indiana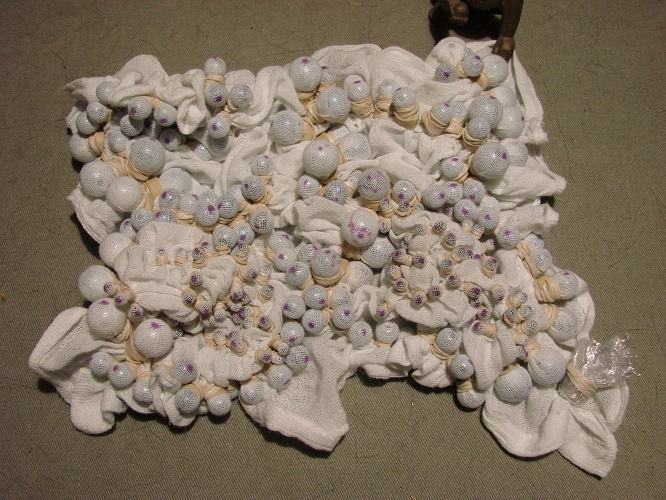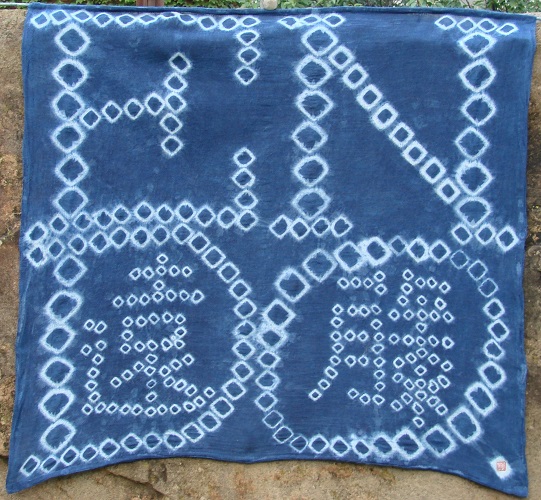 Bi-lingual fan banner for Grand Sumo wrestler, Endo (遠藤).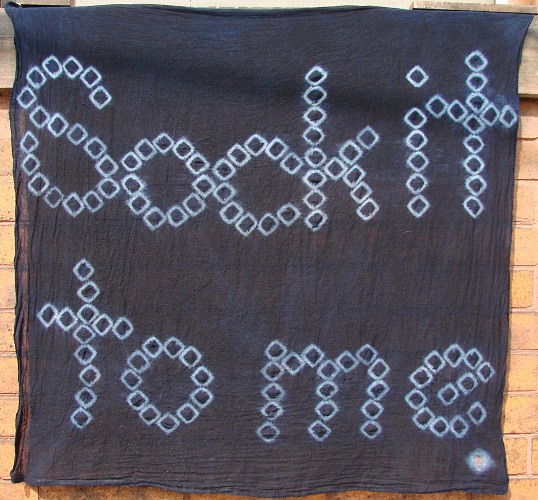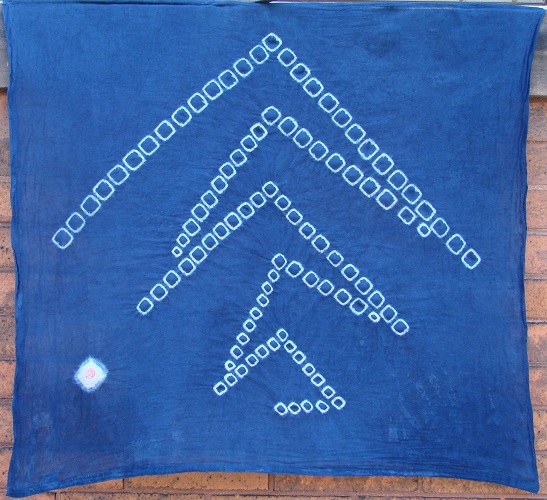 (left) A tribute to Aretha. (right) after untitled Wolfgang Baumer (see T-shirt below)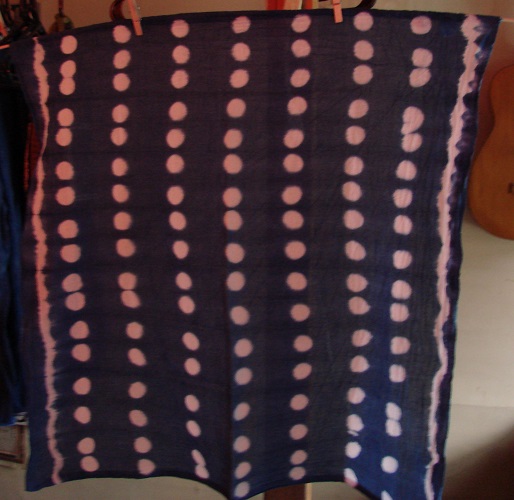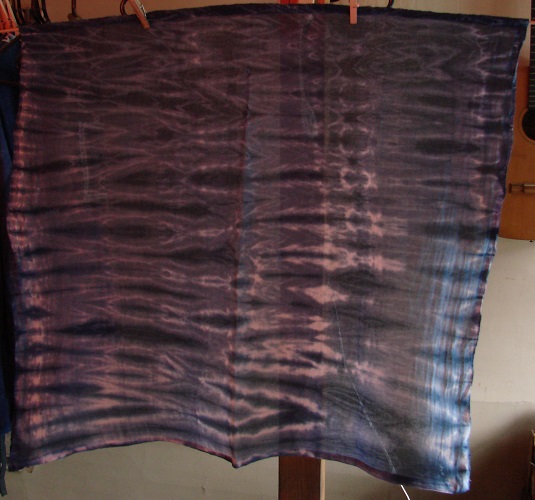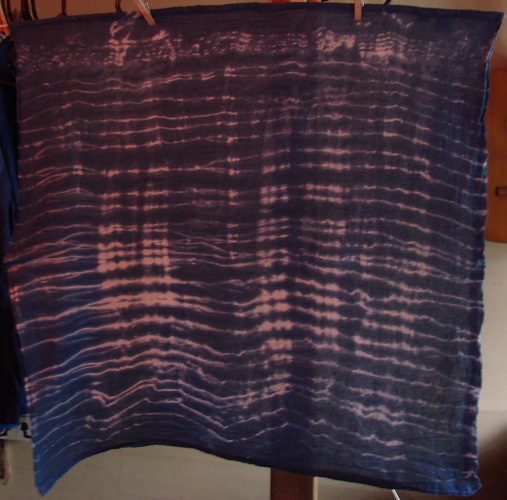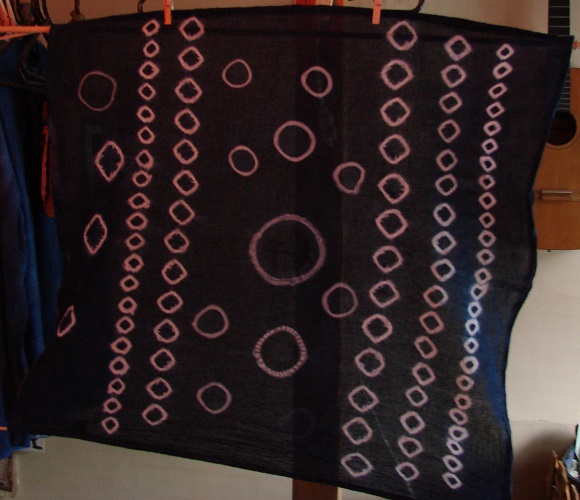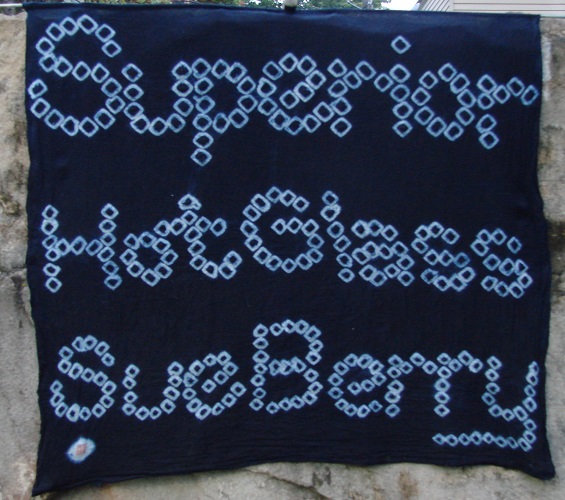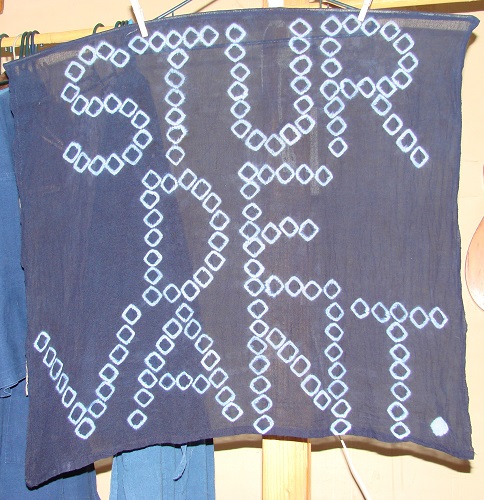 (right) Banner for my sister-in-law's glass studio.
(left) Banner to cheer on the so named father & son dirt bikers.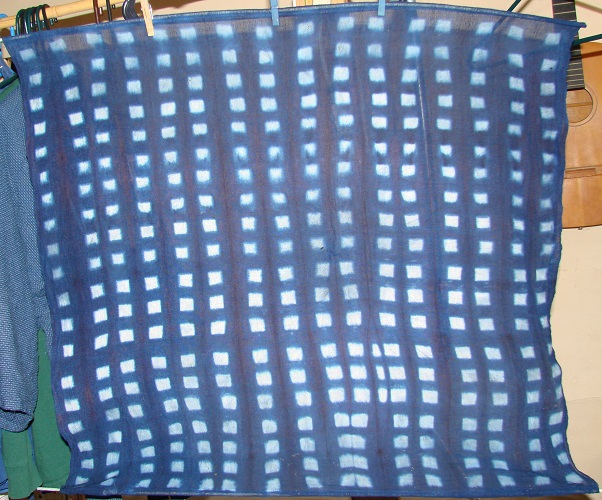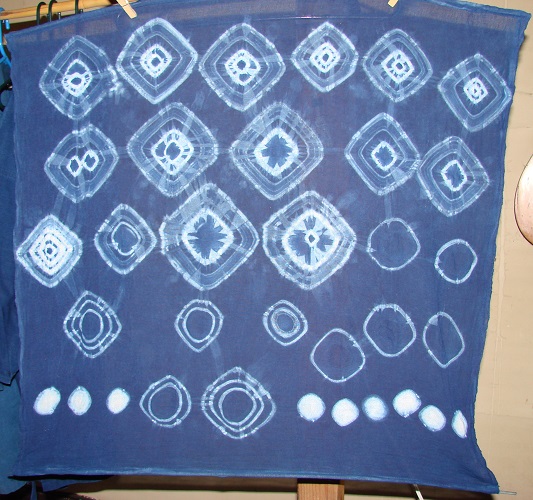 (right) pleated then clamped with Scrabble tiles (now blue tiles).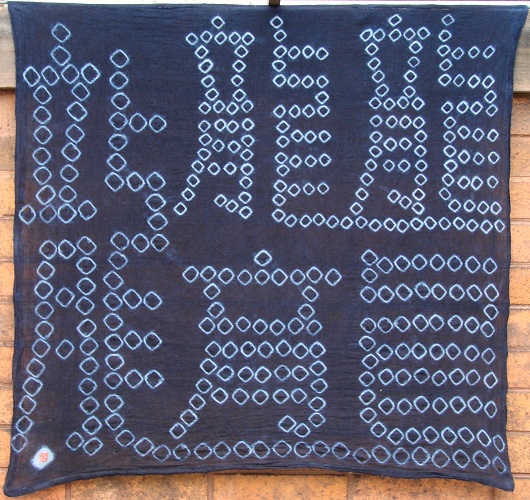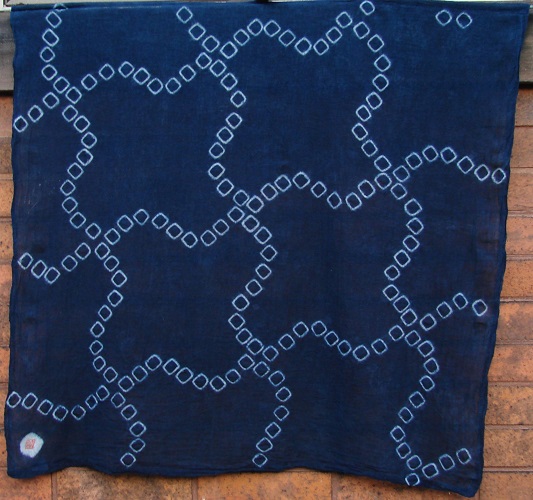 Japanese kanji for 'verbose' (composed of four dragon characters) from the cover 3000 Edo era style of kanji (江戸文字三千字).
Traditional Japanese tessellation of plovers in flight (千鳥まんじ).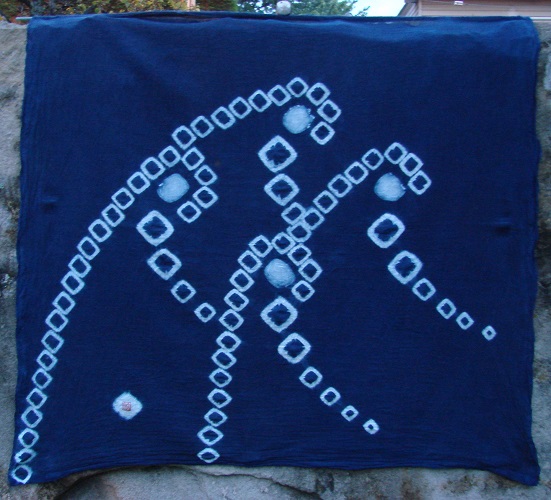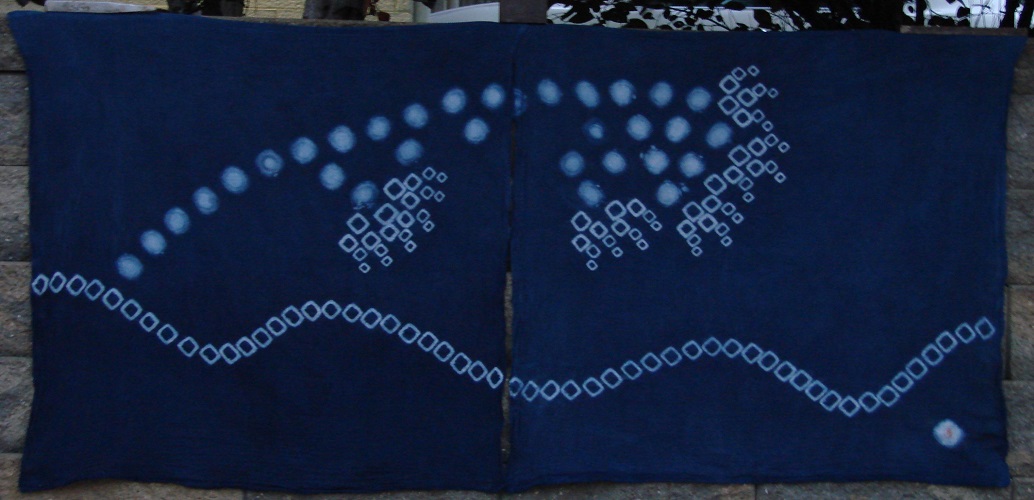 Blue Waves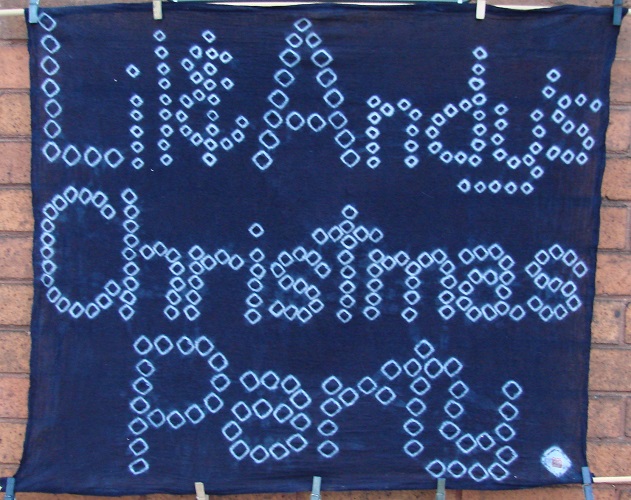 ---
Gauntlets (wrist and arm warmers)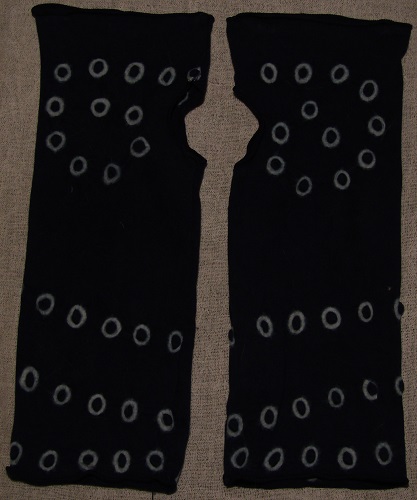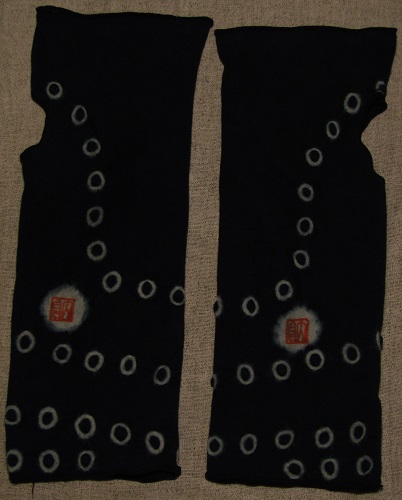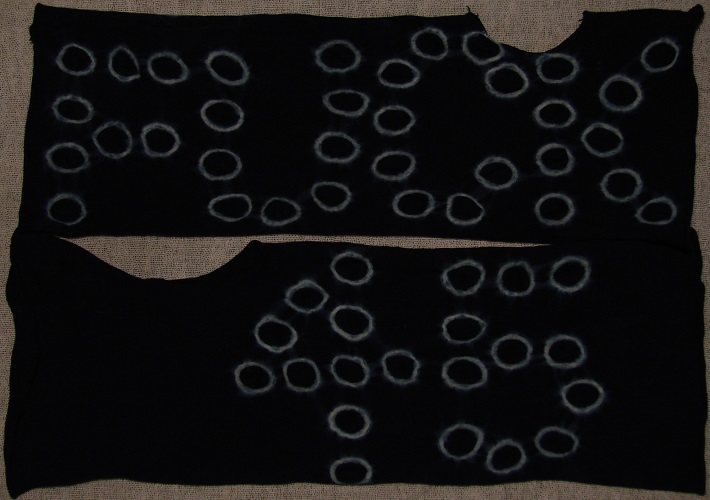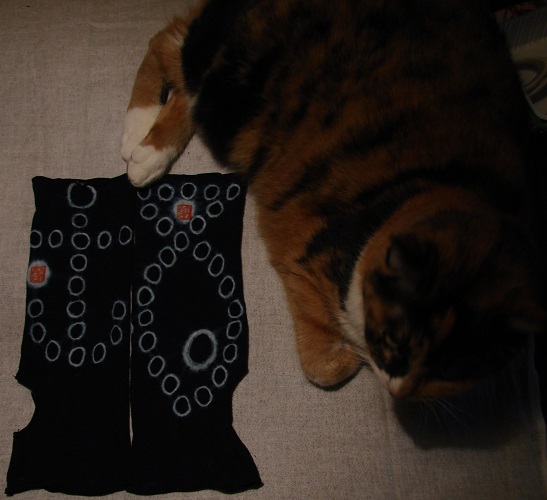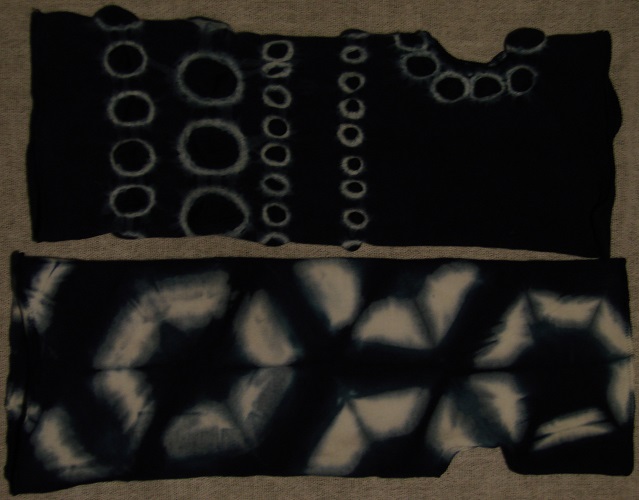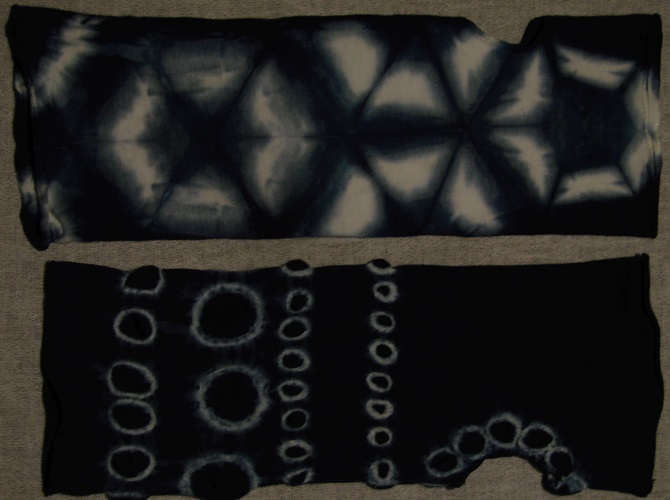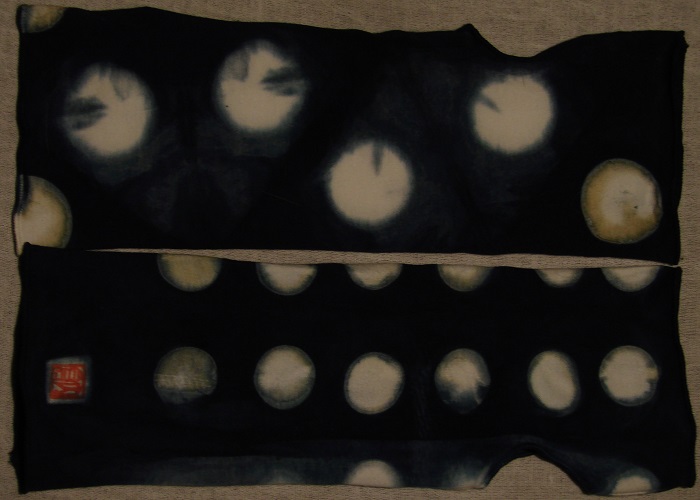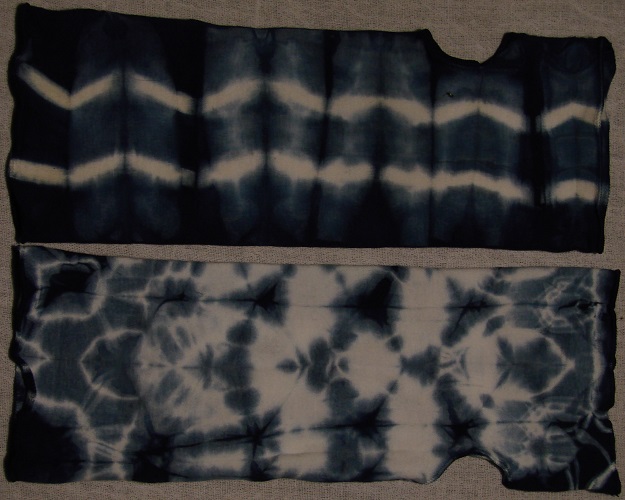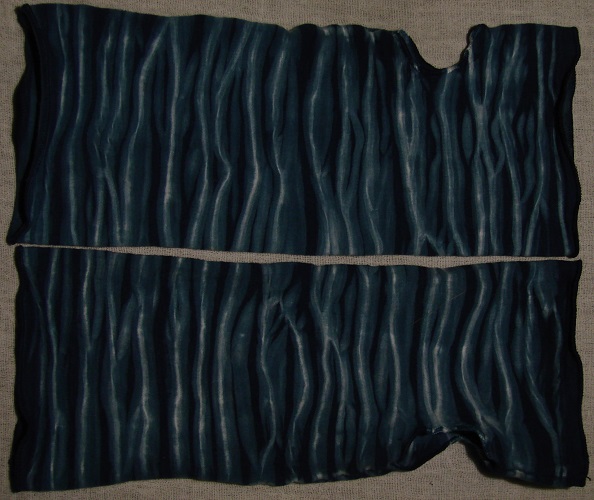 Blue Wave (pole wrapping technique/嵐絞り)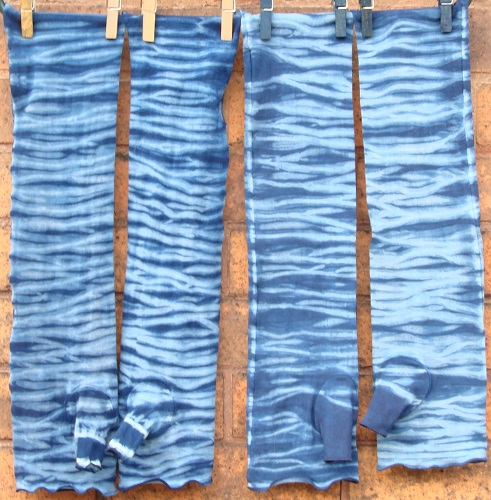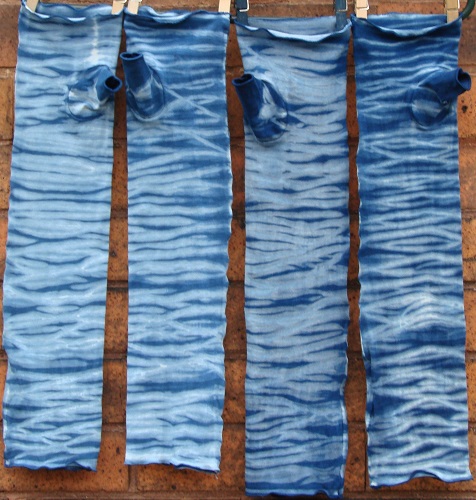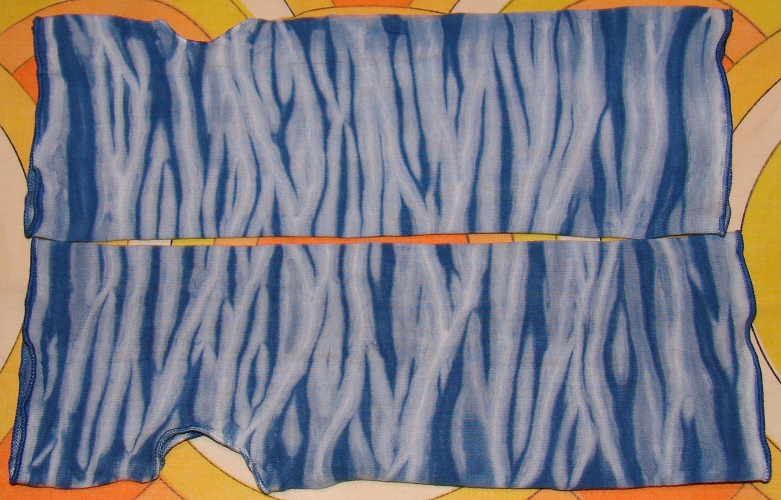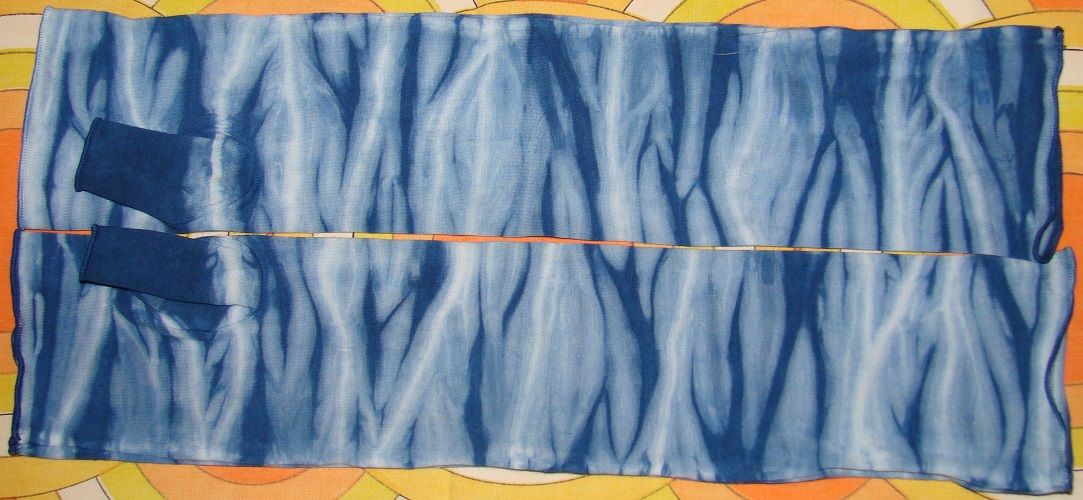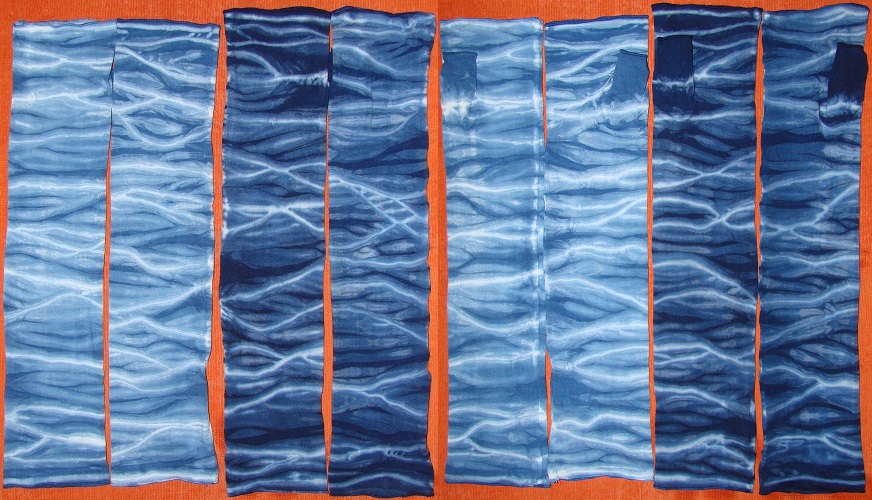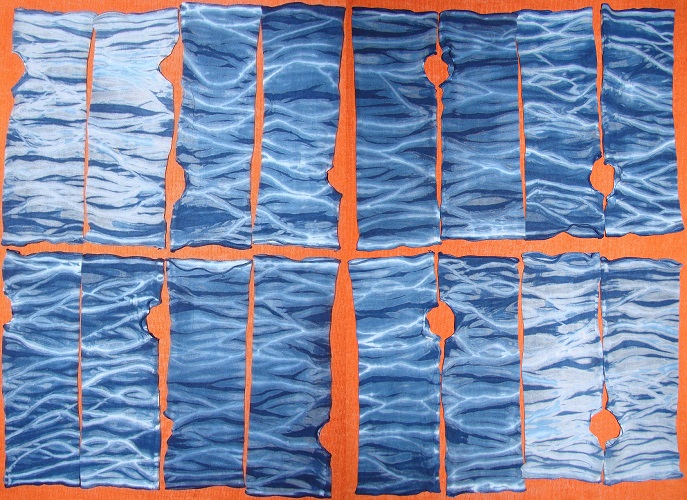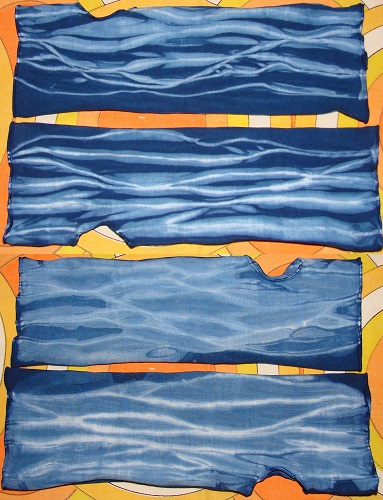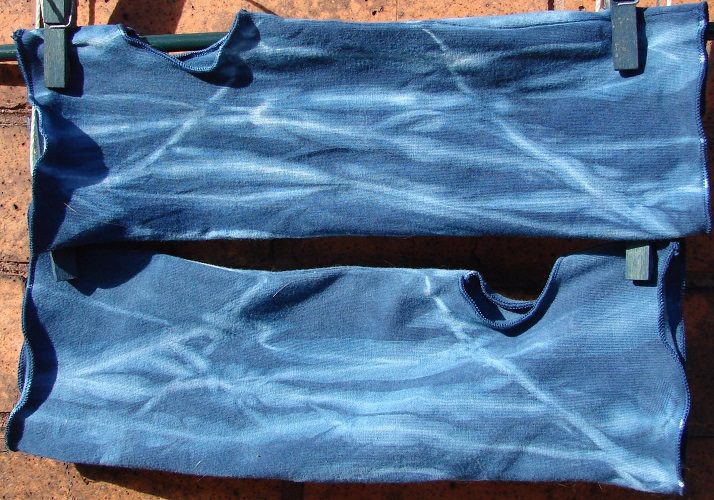 Mt. Fuji

---
T-shirts & Long Sleeved T-shirts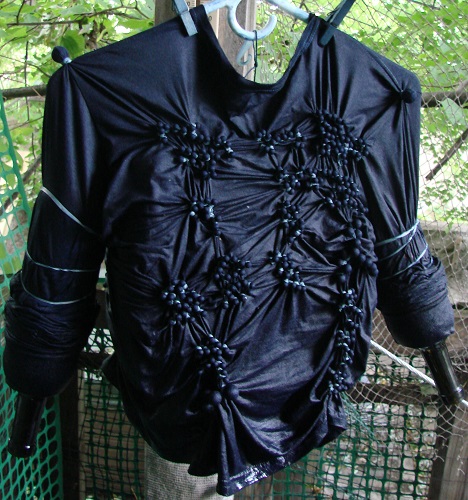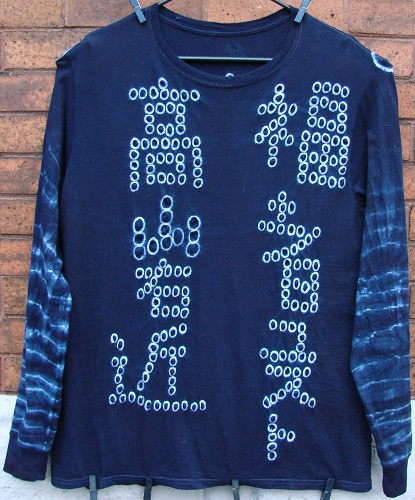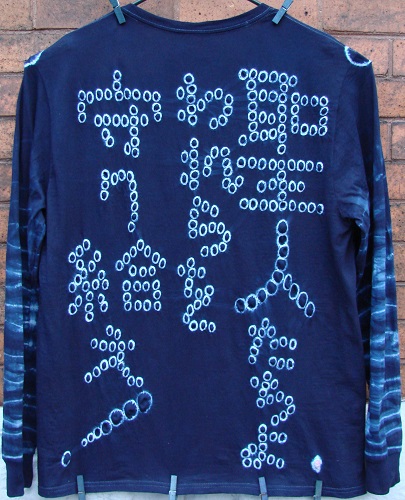 Long sleeve t-shirt honoring Blessed Justo Takayama Ukon (福者ユスト高山右近).
Back: 聖人たちよわれらを守り給え! (Saints Preserve Us!)
Arashi shibori (嵐絞り) technique on the sleeves using Cabernet bottles.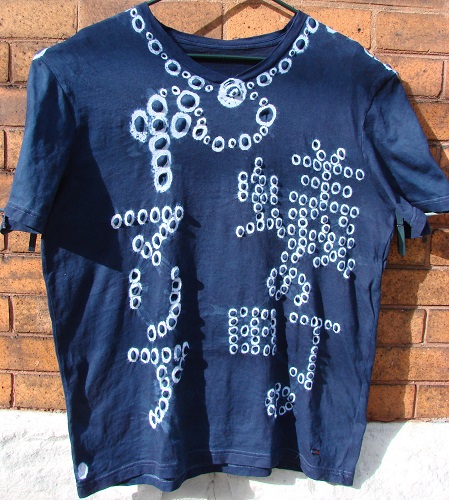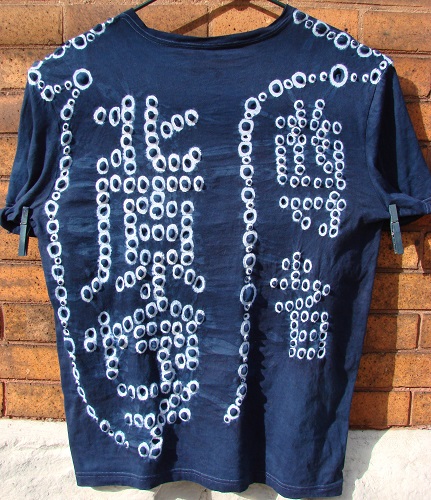 Honoring Venerable Kitahara Satoko (尊者北原怜子)
known as the Mary of Ant Town (蟻の町のマリア).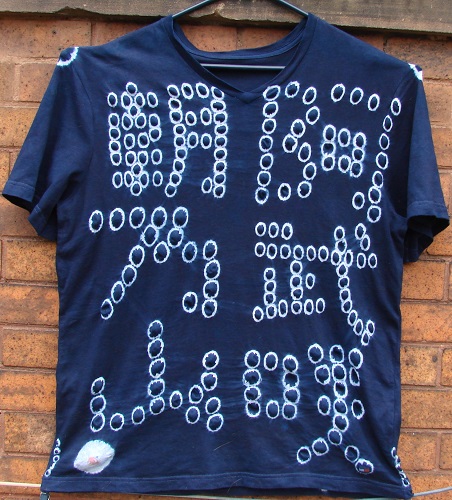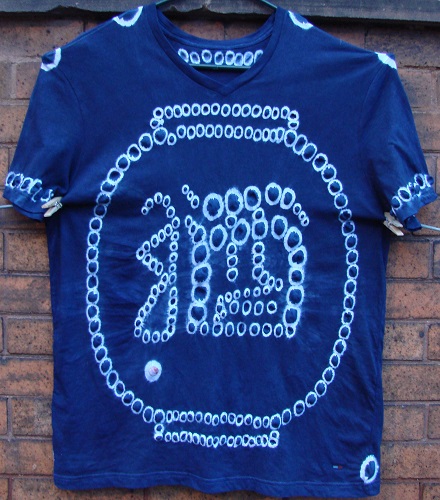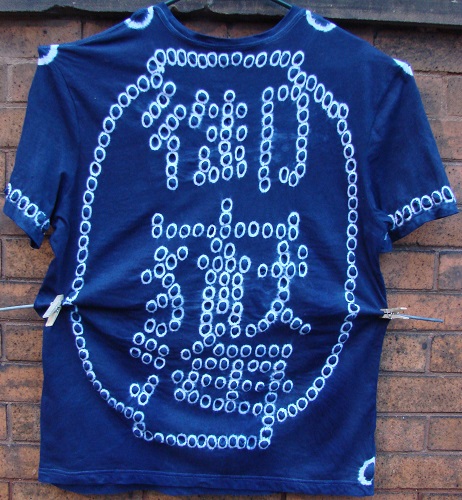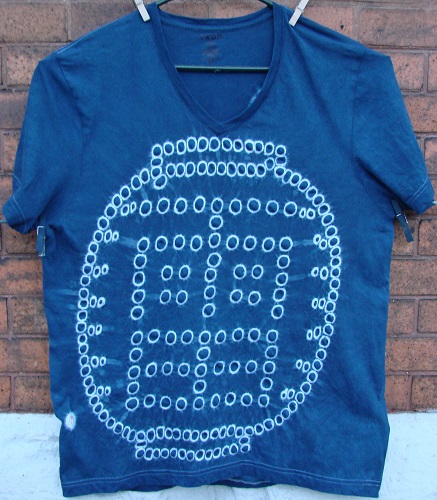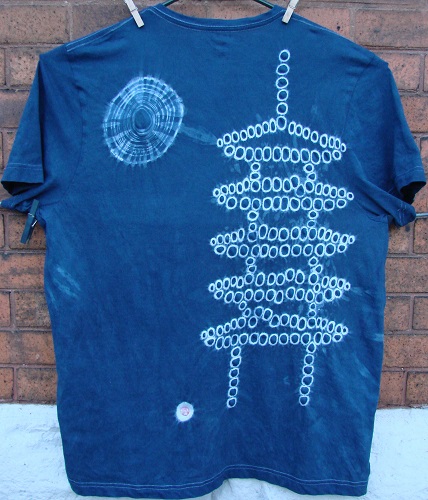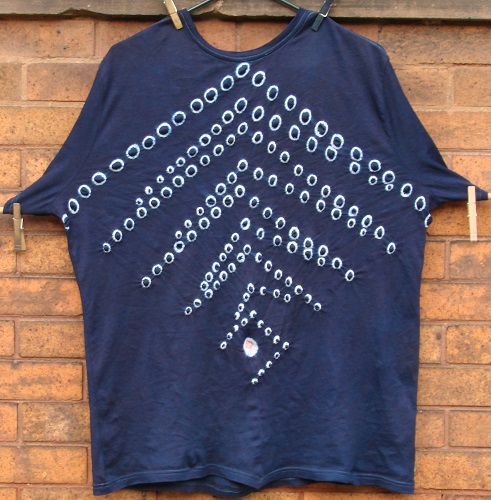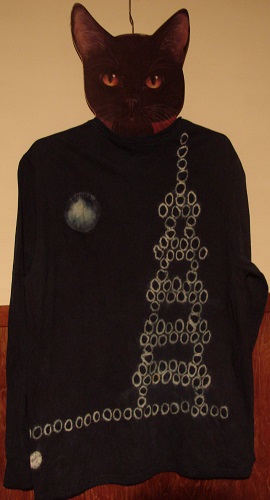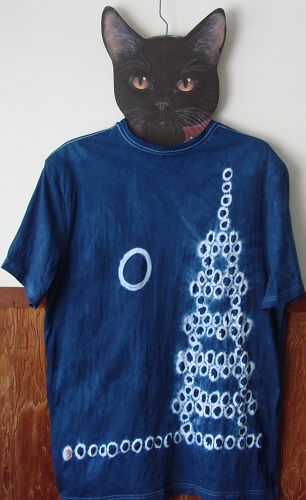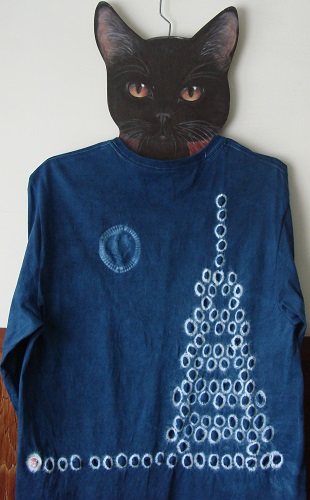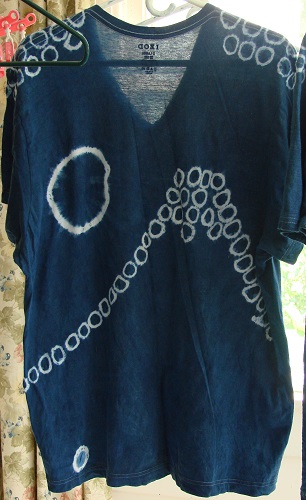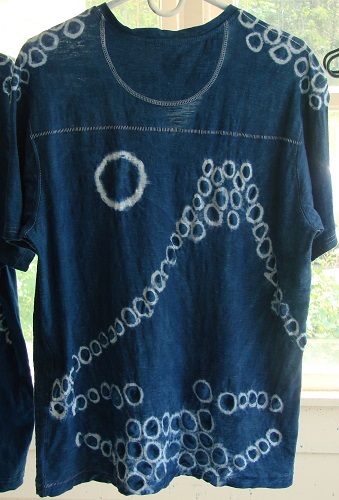 Moon over Mt. Fuji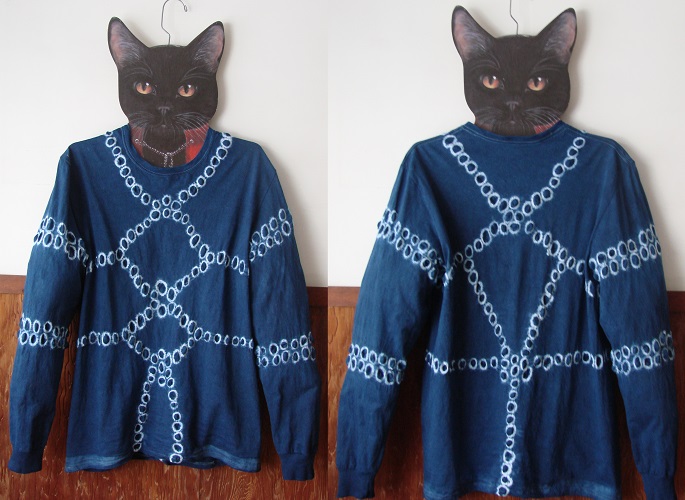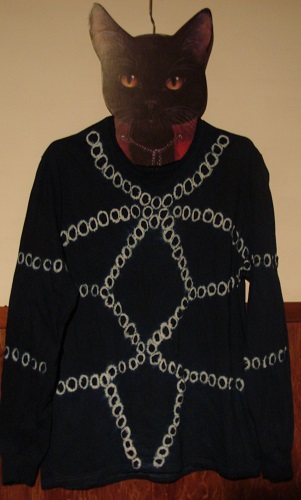 Kinbaku 緊縛/Shibari 縛り (Japanese bondage)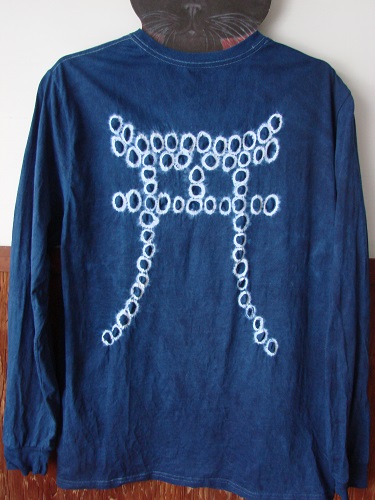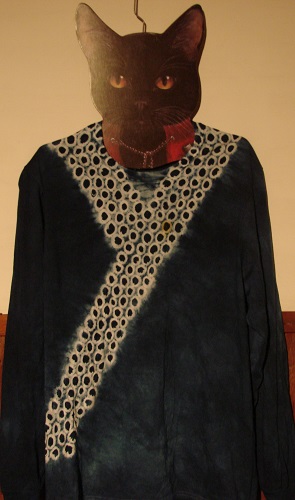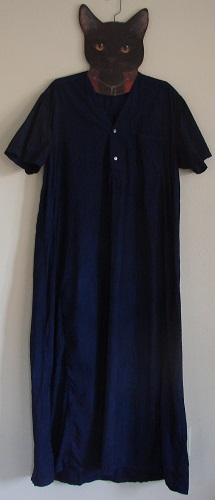 Omar Effendi thaub

---
Hosiery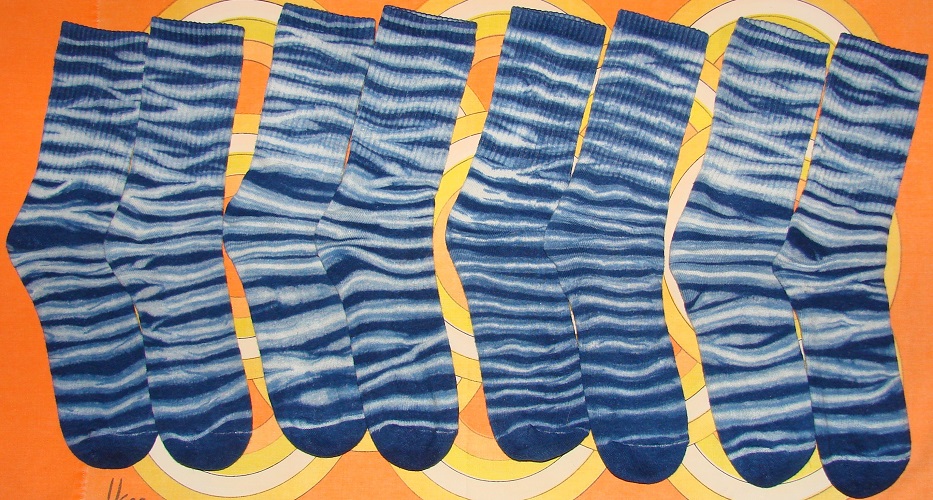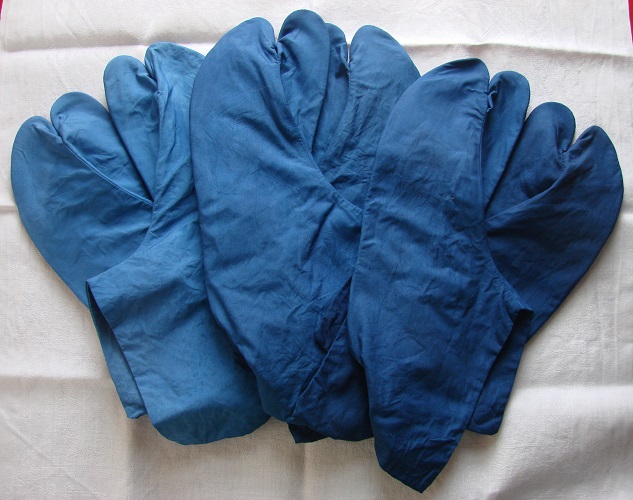 ---
Intimate Apparel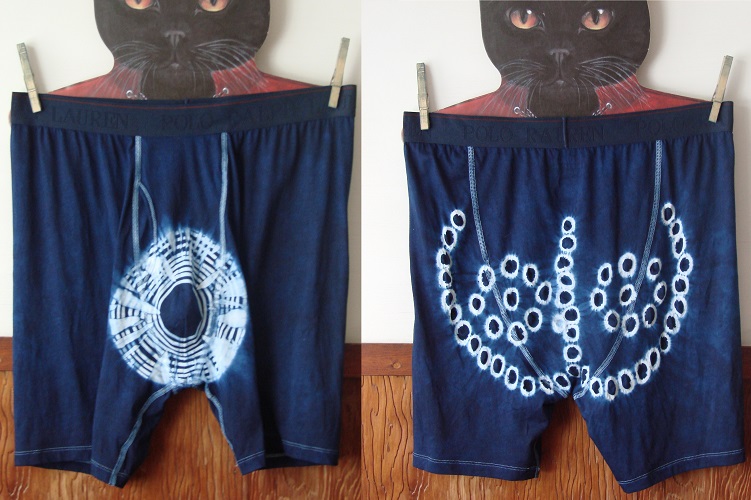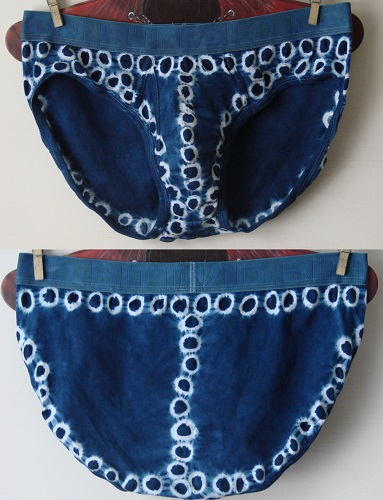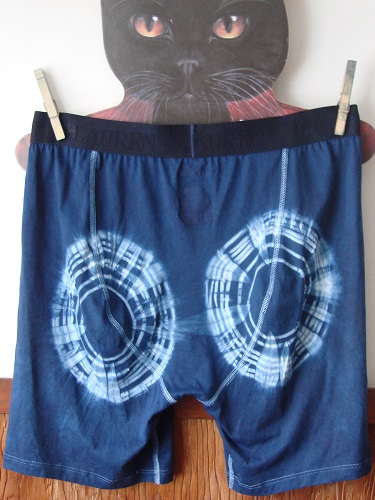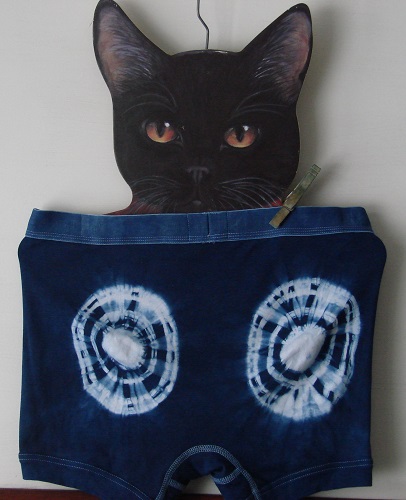 Twerkwear.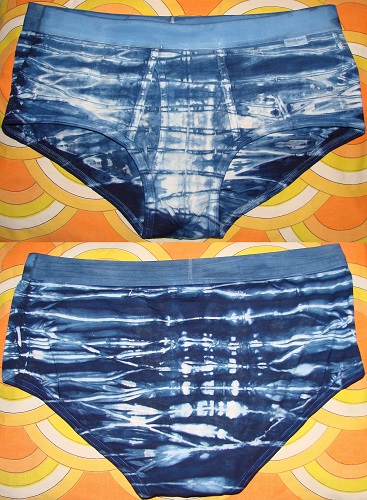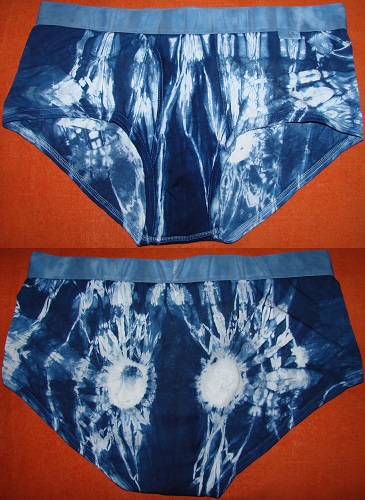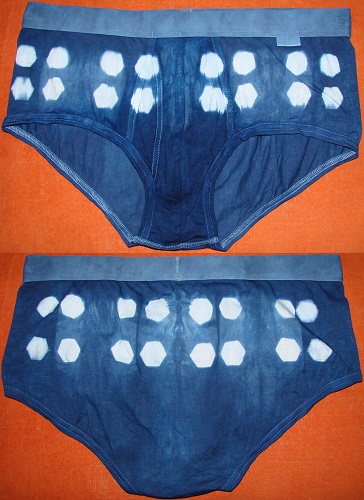 Momohiki/Trousers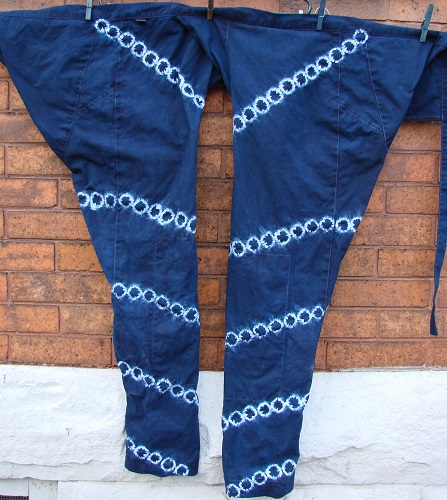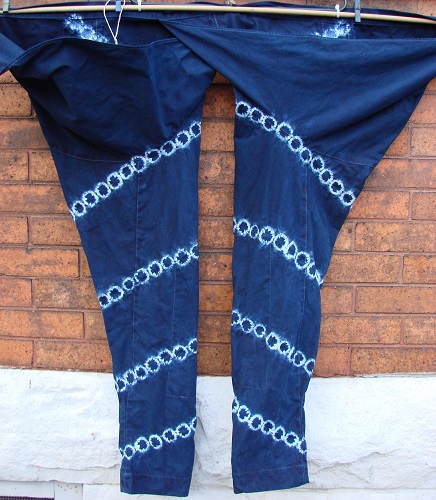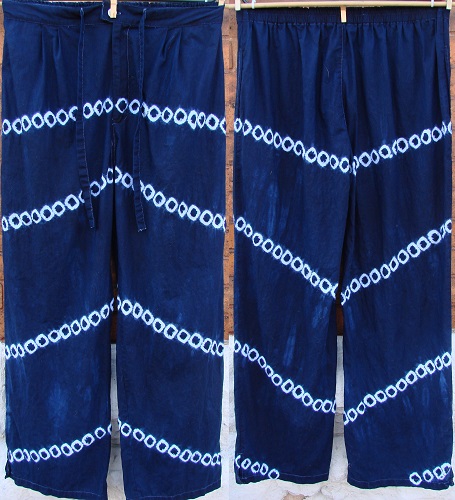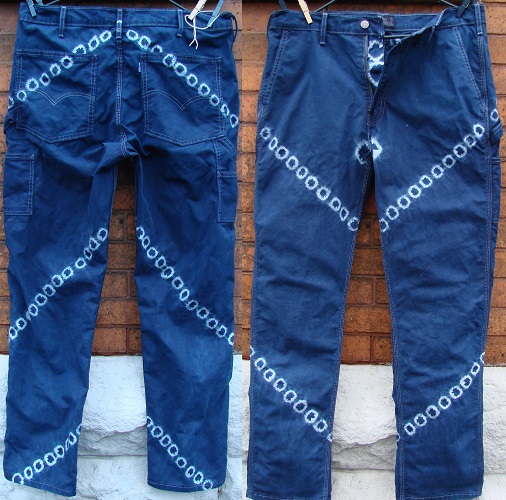 home