柳橋 Yanagibashi [Willow Bridge] over the Kanda River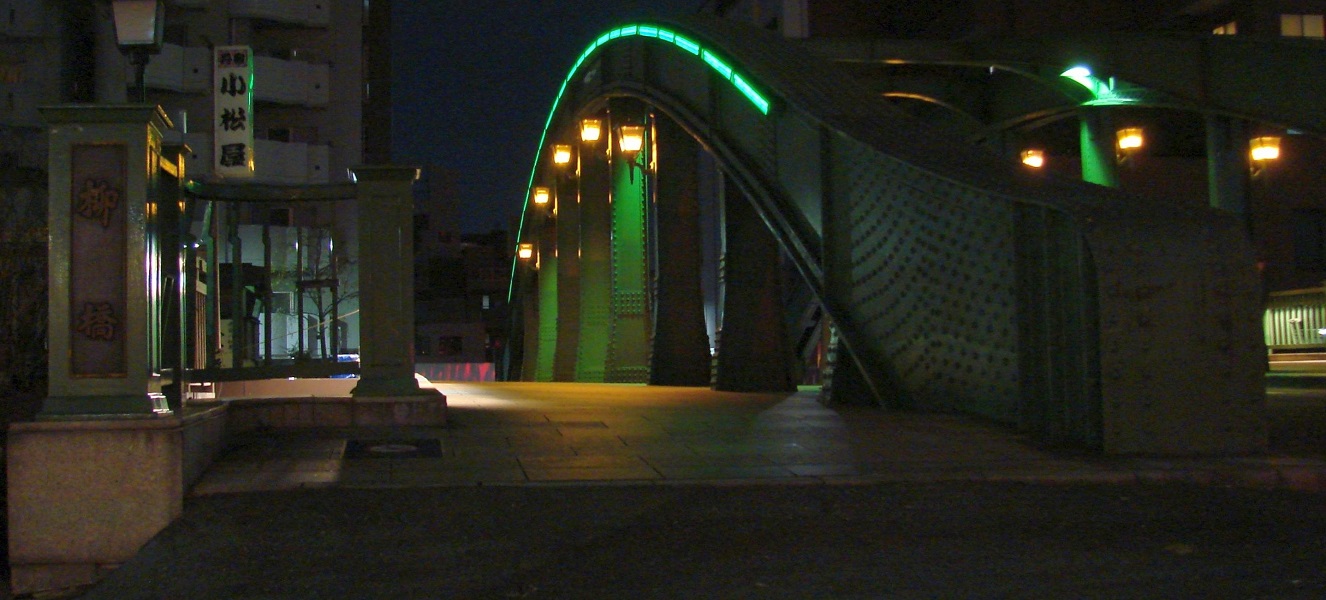 Night time in what used to be the pleasure quarter in the (today quiet) neighborhood named after the bridge.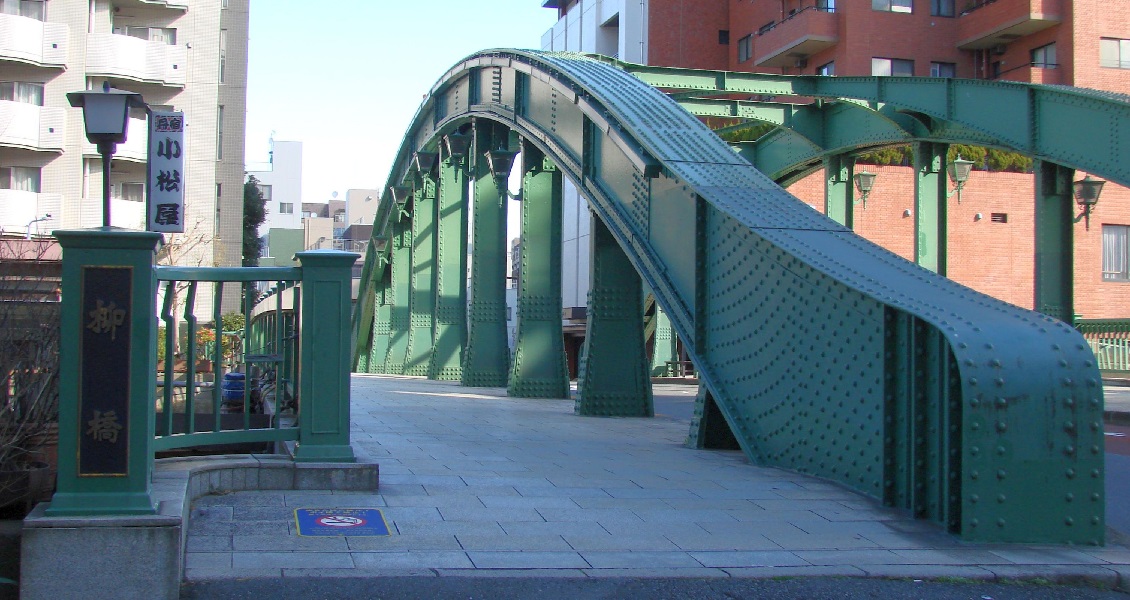 From the South West corner of the bridge.



PhotoStitcher multi-photo image.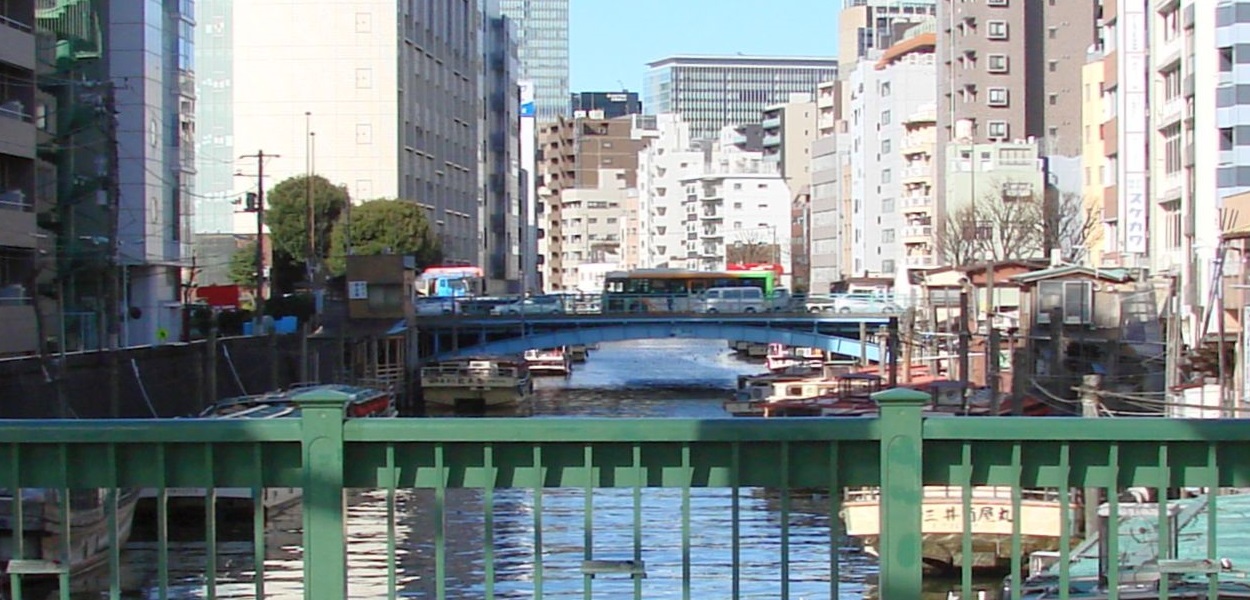 View of the Asakusabashi. At the bottom of the picture you can see three of the hair ornament decorations on the bridge railing.



The Kanda River lined with pleasure boats (yakata-bune) along both banks up to the Asakusabashi Bridge.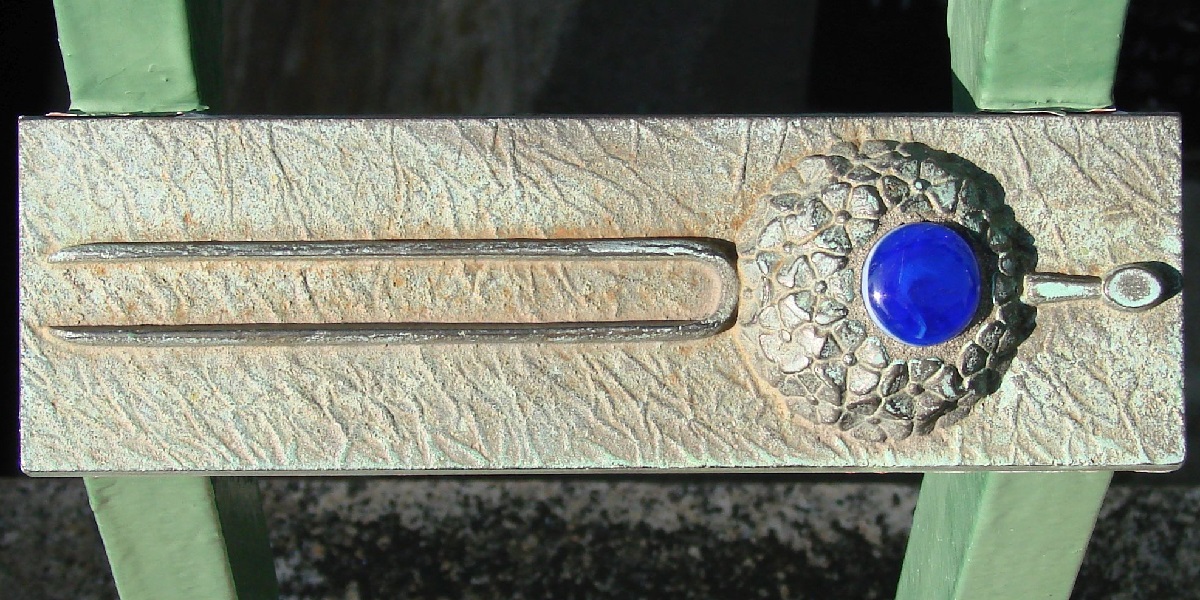 The bridge railings are decorated with bejeweled traditional Japanese hair ornaments.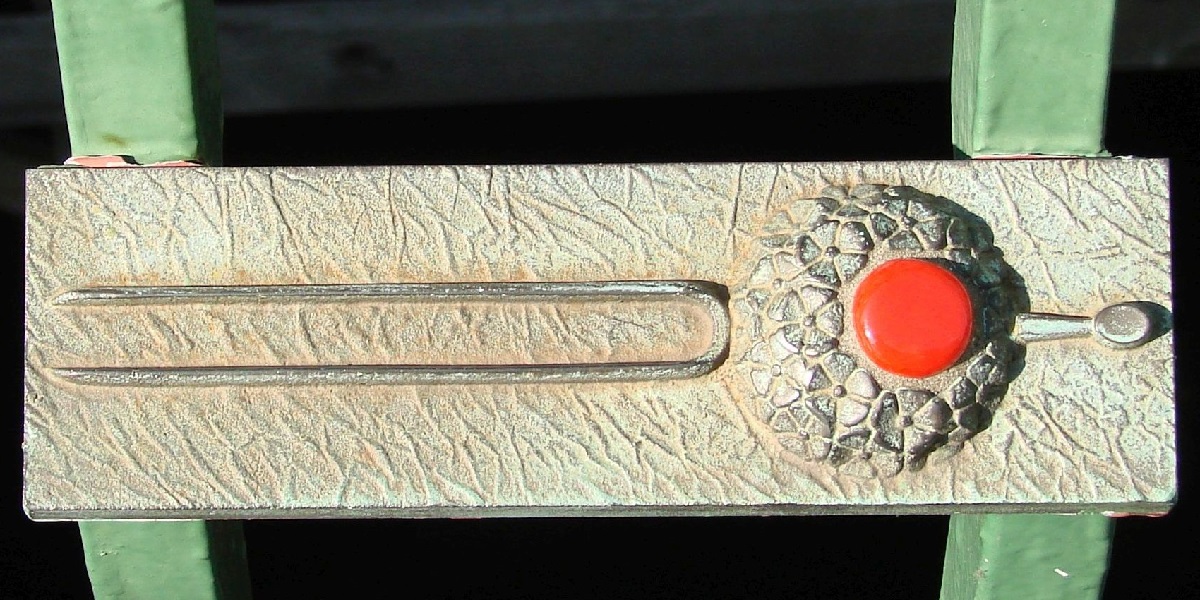 Bridge decoration.


From the North East.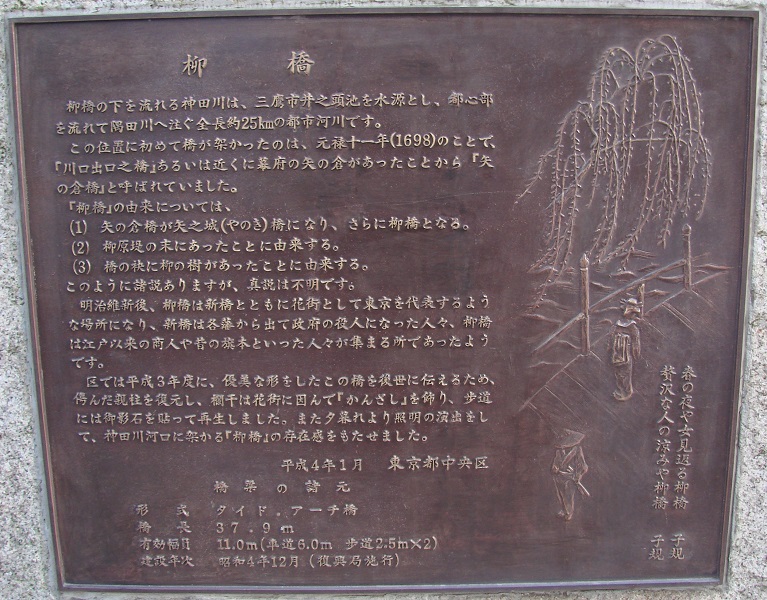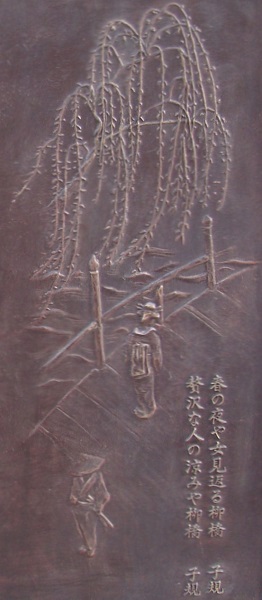 Bridge Information Plaque (located just East of the South end of the bridge)
On the right (click detail to enlarge), an illustration and a pair of haiku by 正岡子規 Masaoka Shiki (1867-1902).
春の夜や女見返る柳橋 (haru no yo ya onna mikaeru Yanagibashi)
Night time in the Spring
turning to admire a lass
crossing Willow Bridge
The subtle turning of the samurai's hat in the illustration is as elegant as the poem.
贅沢な人の涼みや柳橋 (zeitakuna hito no suzumi ya Yanagibashi)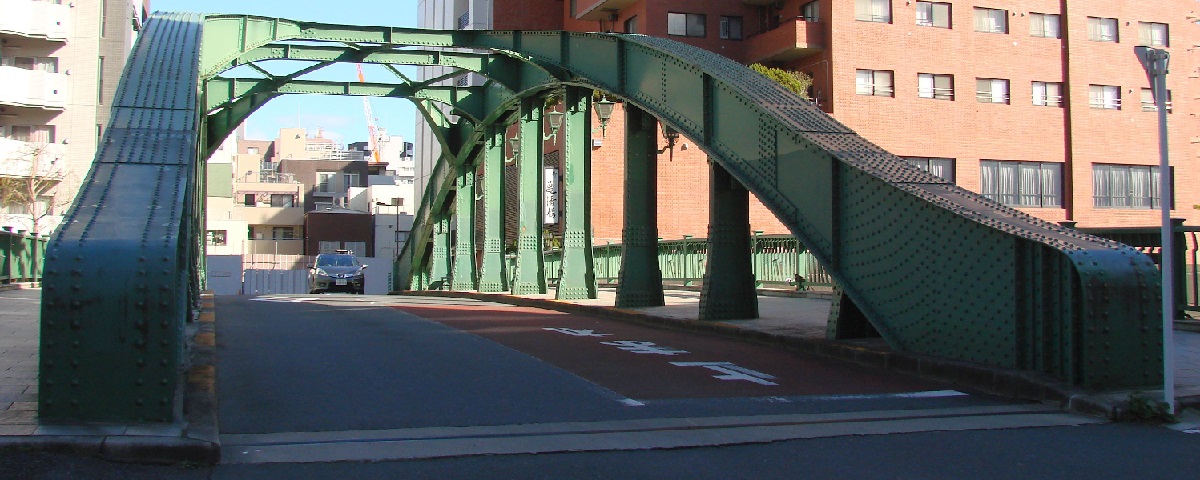 View from the South.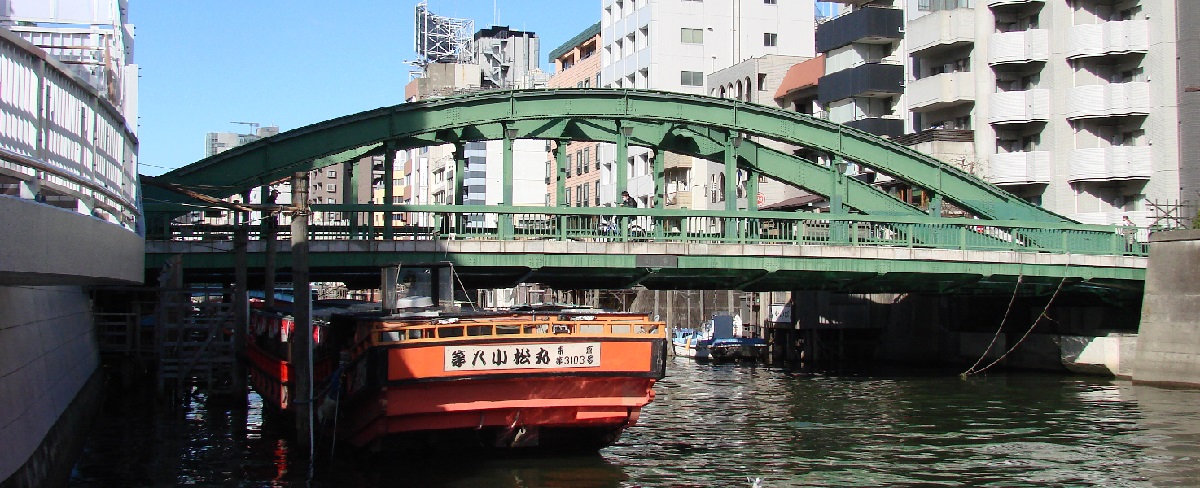 View from the (South) East.



PhotoStitcher composition from the South East.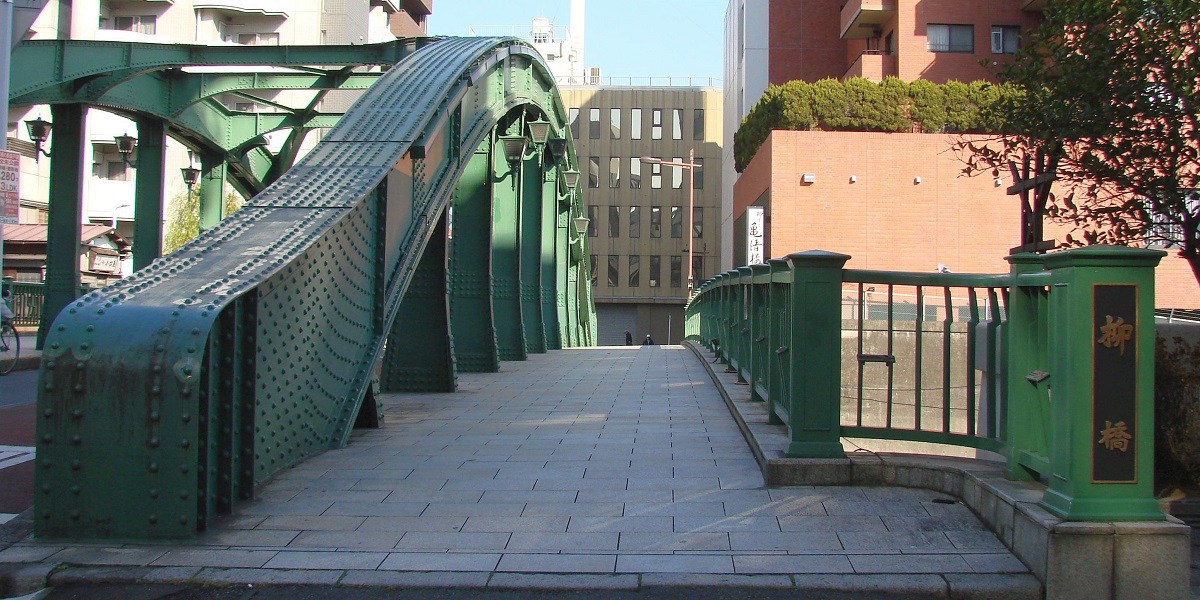 From the South East corner of the bridge.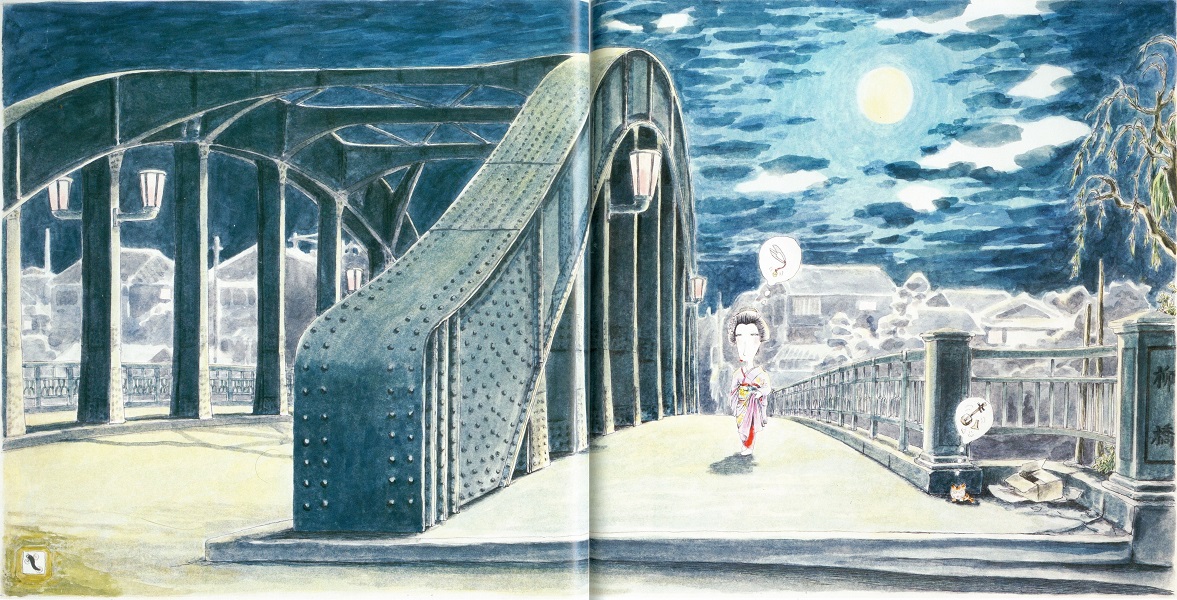 怨歌橋百景 柳橋幻夜 enka-bashi hyakkei Yanagibashi maboroshi yoru
Enka Bridges-One Hundred Views: Yanagibashi [Willow Bridge] Night Apparition by 滝田ゆう Takita Yū
漫画アクシッン (双葉社) Manga Action Magazine (pub. Futabasha) 1975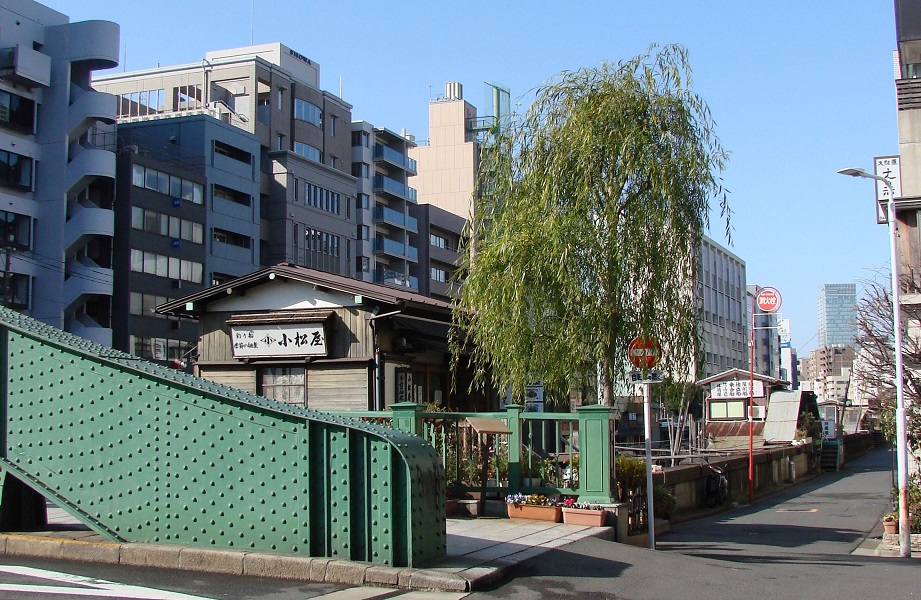 There is a willow at the North West corner of the bridge.