A Sole Stimulating Stroll through parks built over the Shuto Expressway Loop.
A Short Tour of Chuo City (Tokyo) Reflexology Courses
(between Higashi Ginza Station and Takaracho Station)
(most images link to larger versions)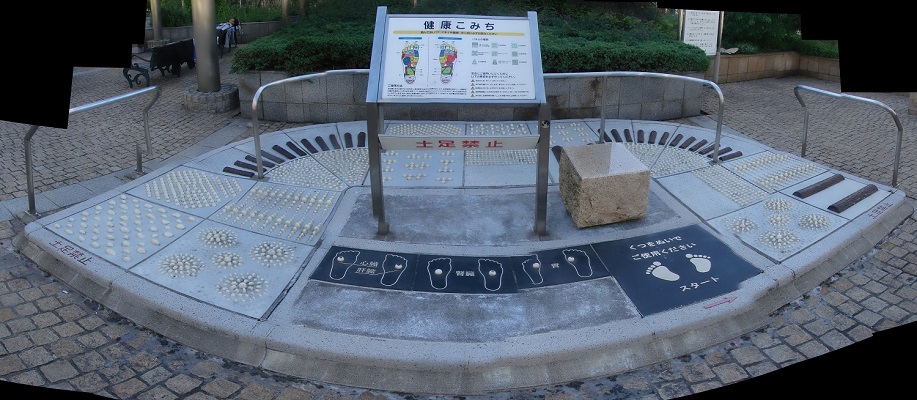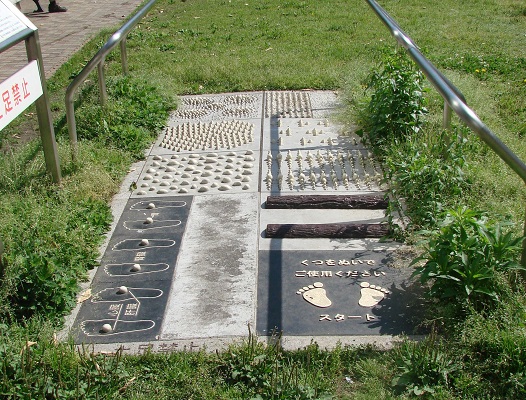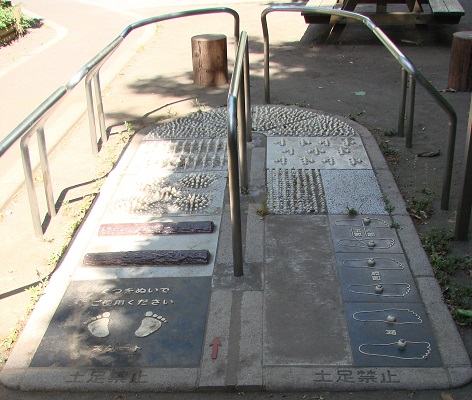 These reflexology courses were invented by Ito Toshinao (伊藤利直), a scientist with the City of Chuo.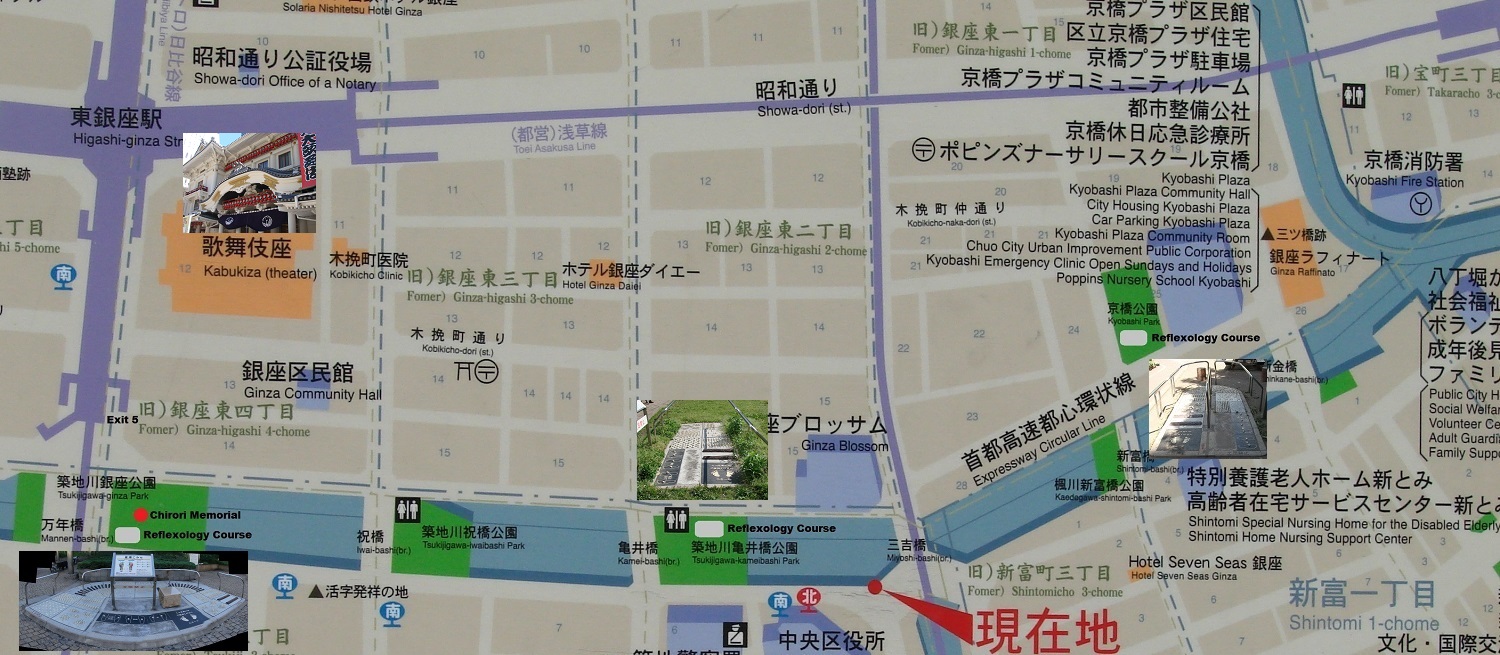 築地川銀座公園 Tsukijigawa Ginza Park, Tokyo
Exit 5 of the Higashi Ginza Subway Stop (Asakusa and Hibiya Lines) 築地1-13-20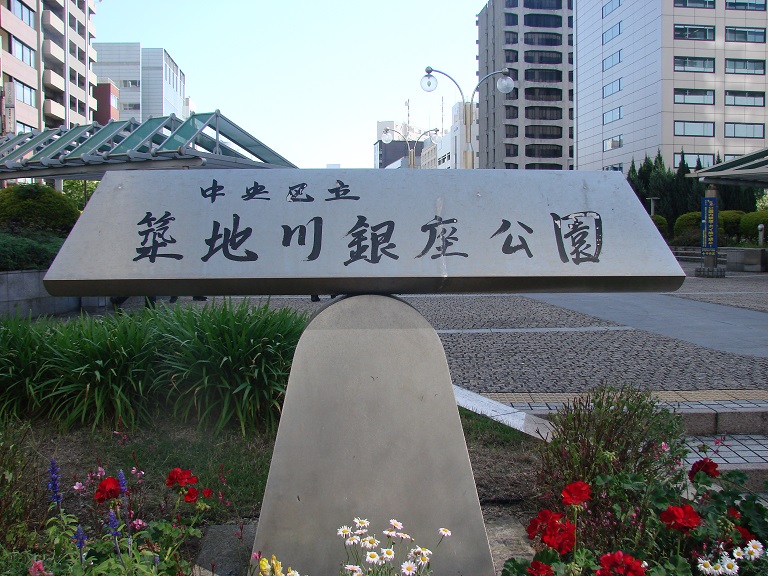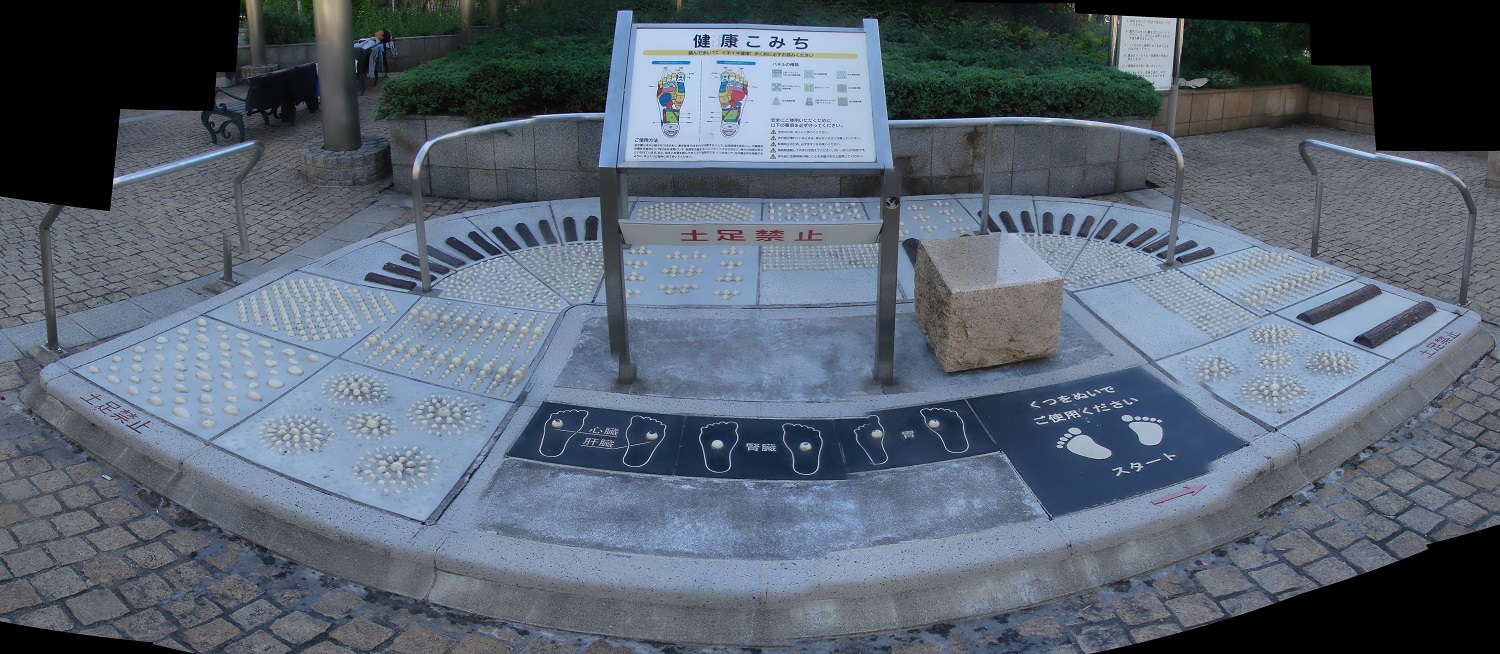 Sole Stimulation Course (stitched image)

And at the same park:
Shibuya's Hachiko is not the only inspirational canine celebrated in Tokyo.
Memorial to Japan's First Therapy Dog, Chirori and her five puppies.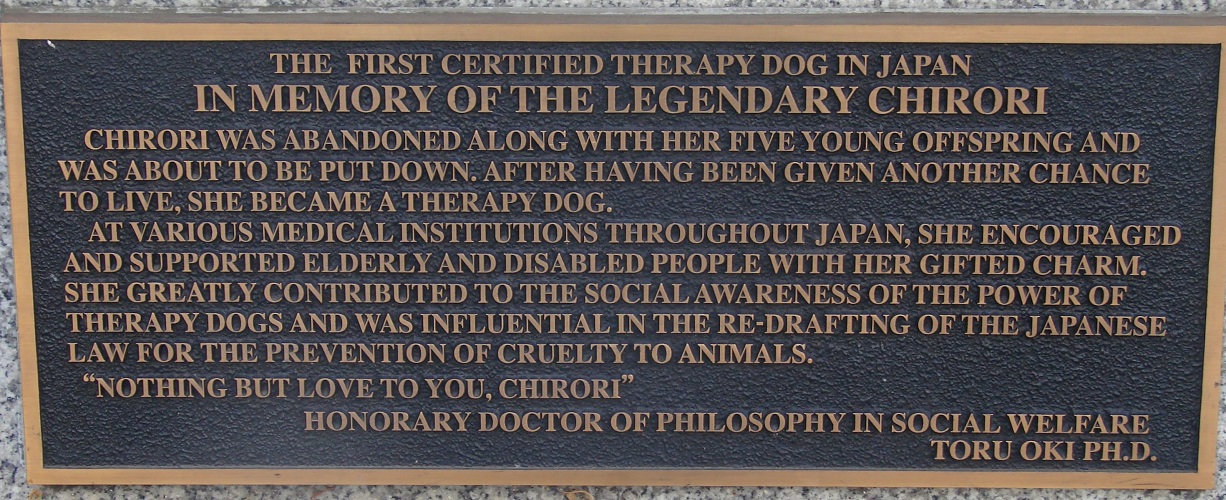 The first certified therapy dog in Japan.
In Memory of the Legendary Chirori
Chirori was abandoned along with her five young offspring and was about to be put down.
After having been given another chance to live, she became a therapy dog.
At various medical institutions throughout Japan,
she encouraged and supported elderly and disabled people with her gifted charm.
She greatly contributed to the social awareness of the power of therapy dogs
and was influential in the re-drafting of the Japanese Law for the Prevention of Cruelty to Animals.
"Nothing but love to you, Chirori."
Honorary Doctor of Philosophy in Social Welfare, Toru Oki Ph.D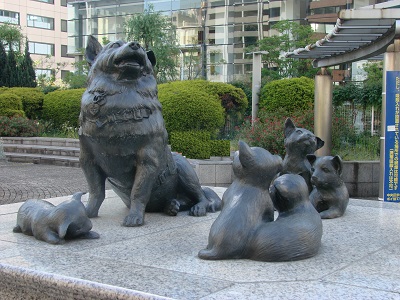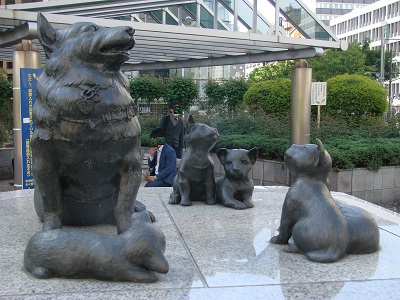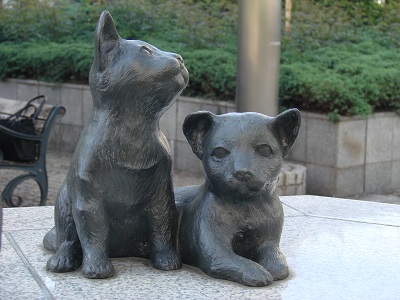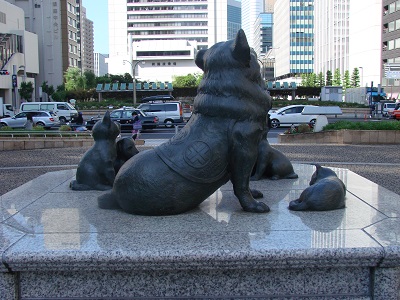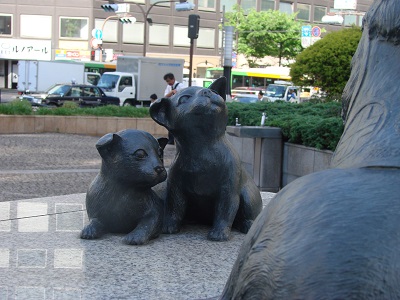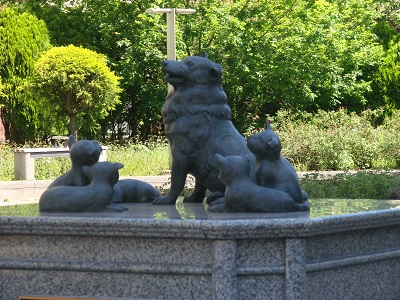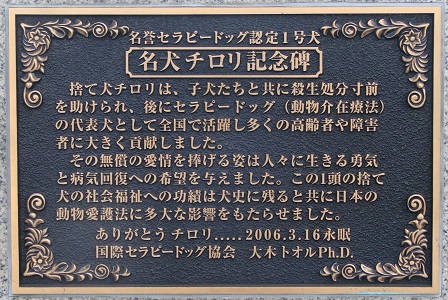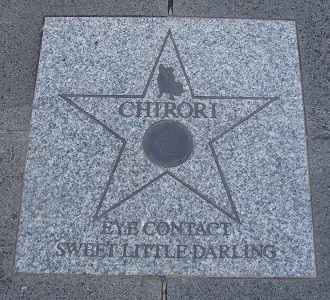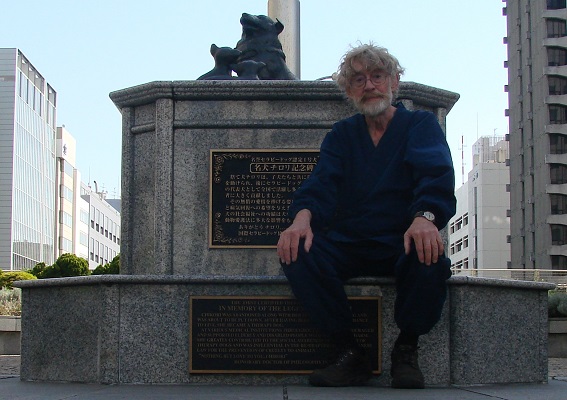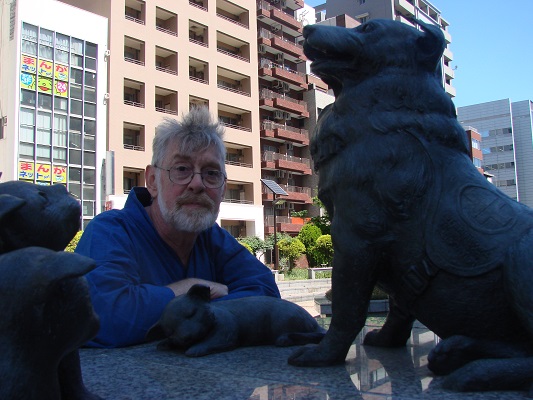 築地川亀井橋公園 Tsukijigawa Kameii Park 築地1丁目6番1号
The Shaggy Reflexology Course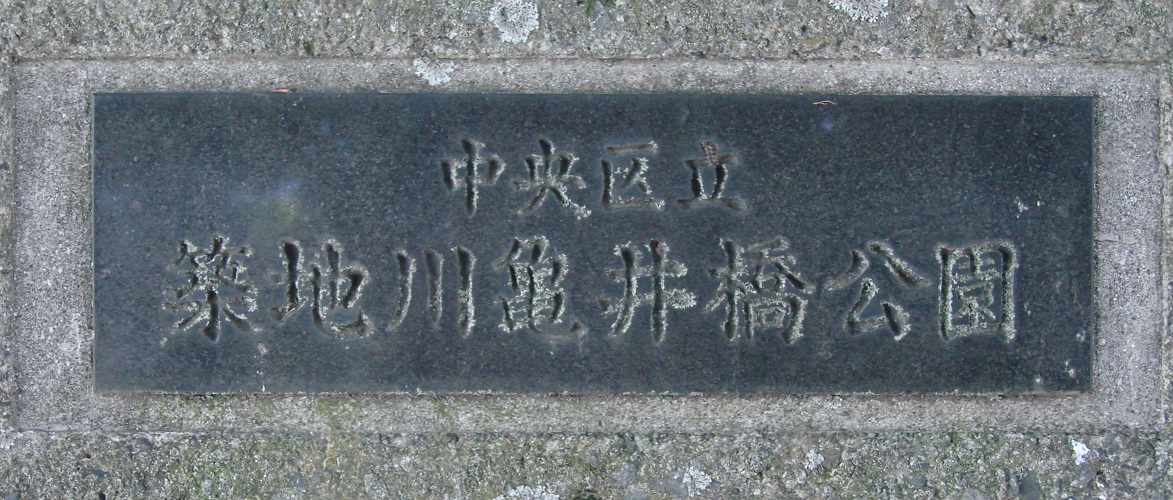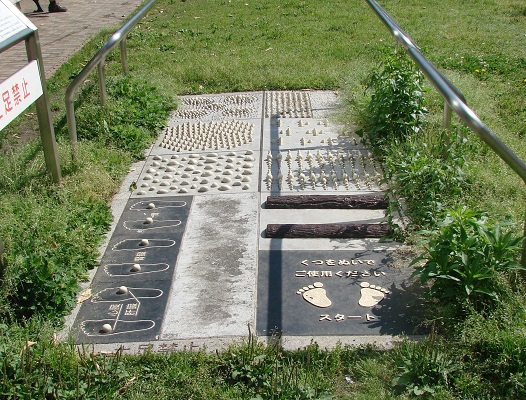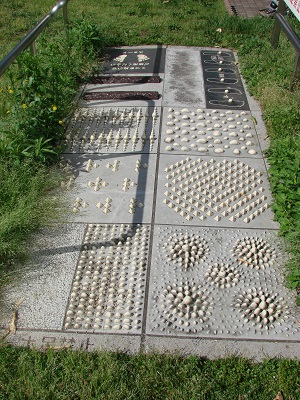 京橋公園 Kyobashi Park 銀座1丁目25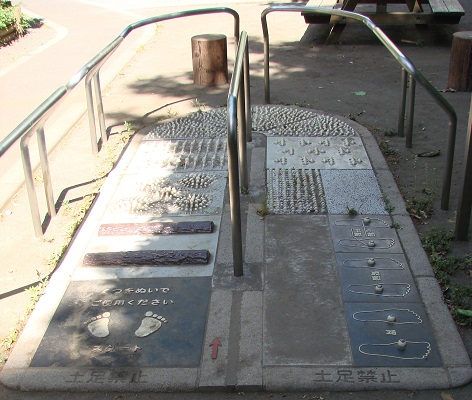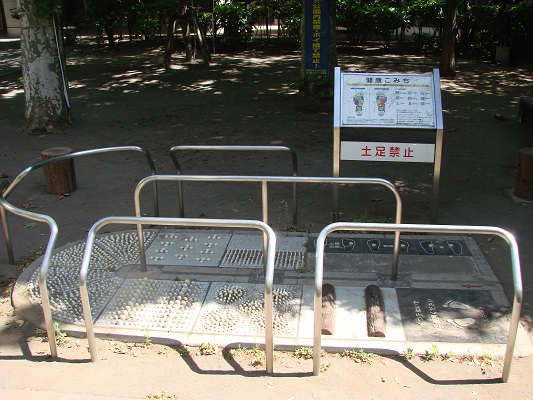 home