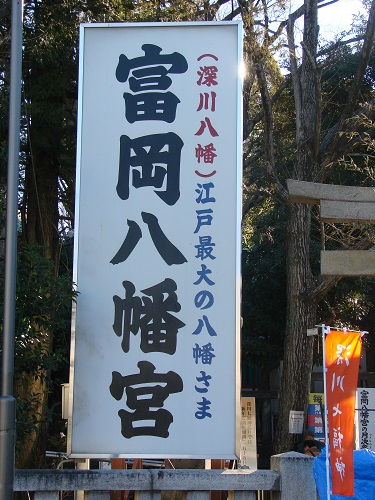 富岡八幡宮 Tomioka Hachimangu Shrine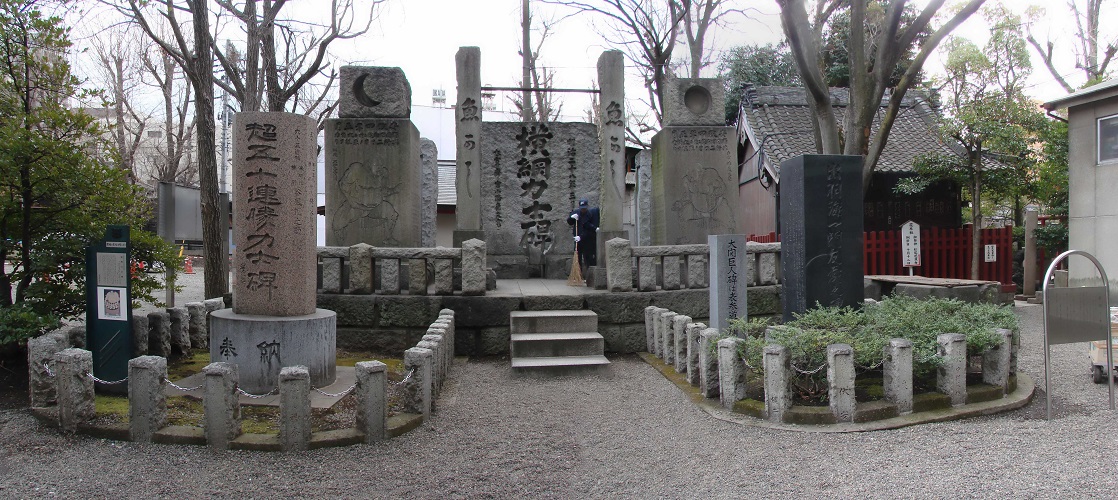 横綱力士碑 Yokozuna Rikishi Monument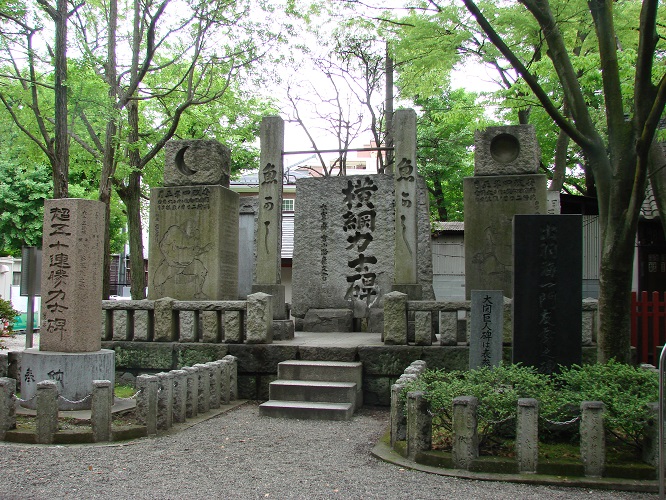 超五十連勝力士碑 Rikishi with 50 consecutive wins (pink column on left)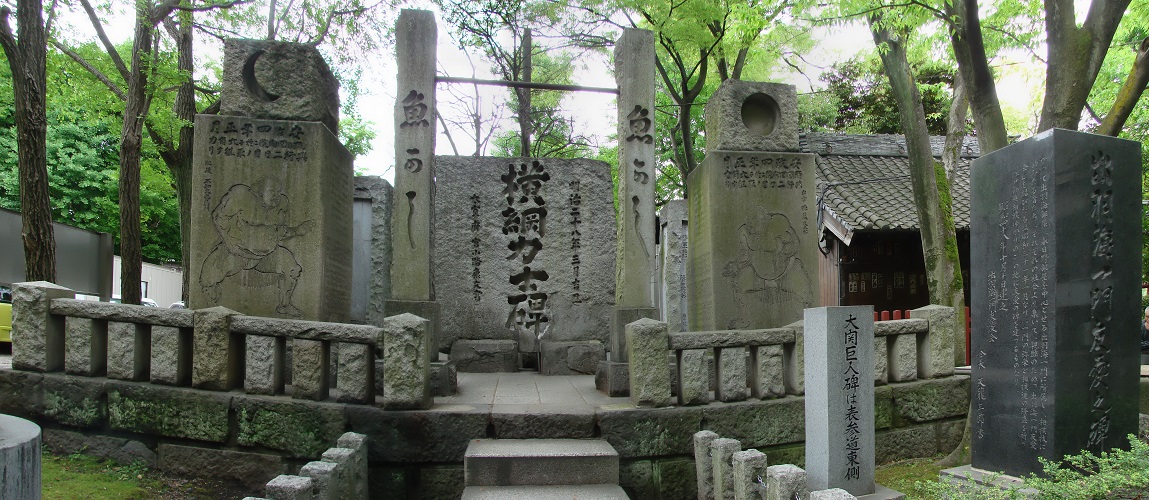 出羽海一門友愛之碑 Dewanoumi Ichimon "Fraternity" Monument (black monument on the right)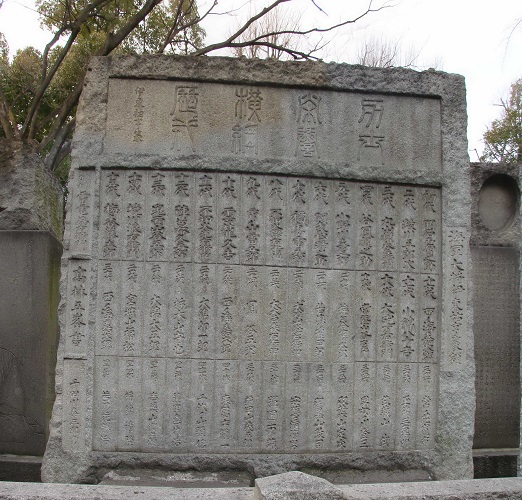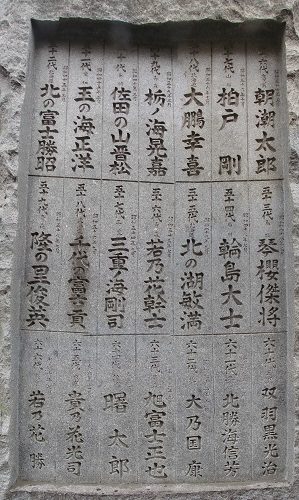 Back of the center stone of the monument with the names of the first 45 Yokozuna.
Back of the Moon topped column (on the left facing the front) with the names of the 46th to 66th Yokozuna.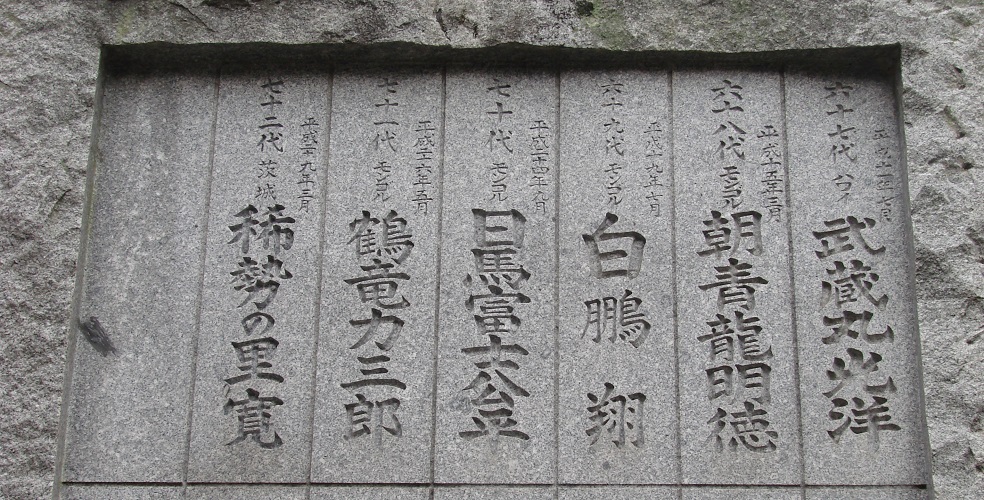 Back of the Sun capped stone with the 67th to 72nd Yokozuna
(on the left, the stone before Kisenosato's name was added).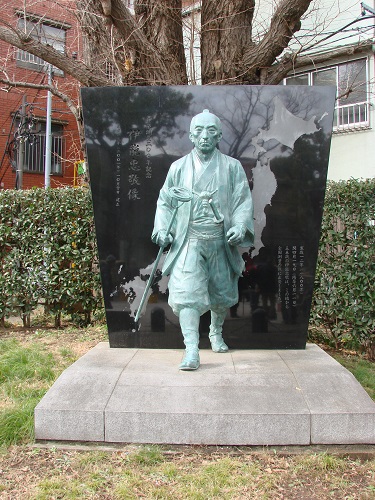 伊能忠敬の銅像 Inō Tadataka Statue
Japanese cartographer.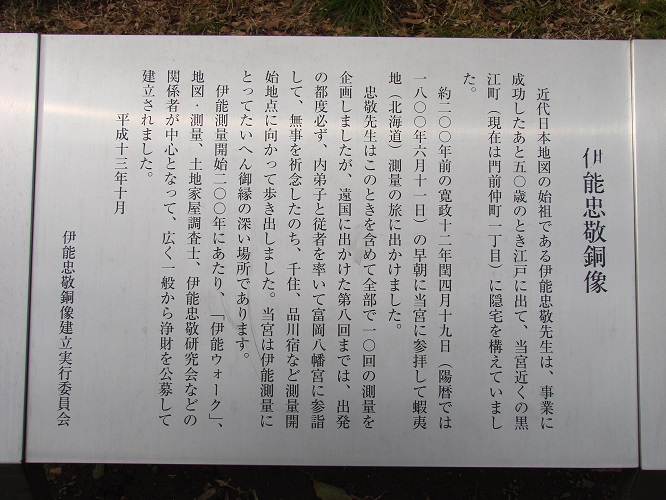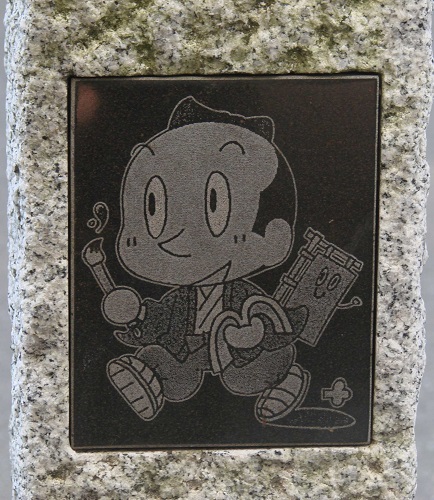 home