Photo cutouts around Tōkyō
(cut out photo ops)

---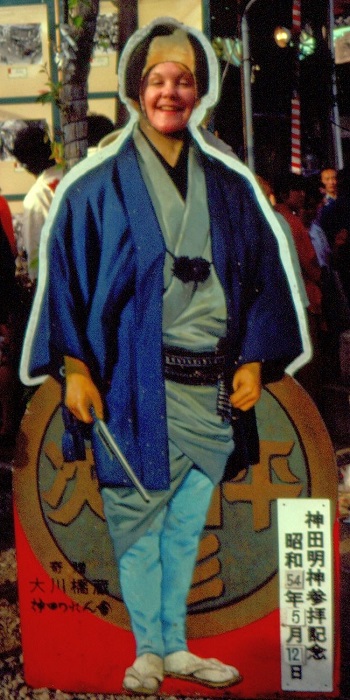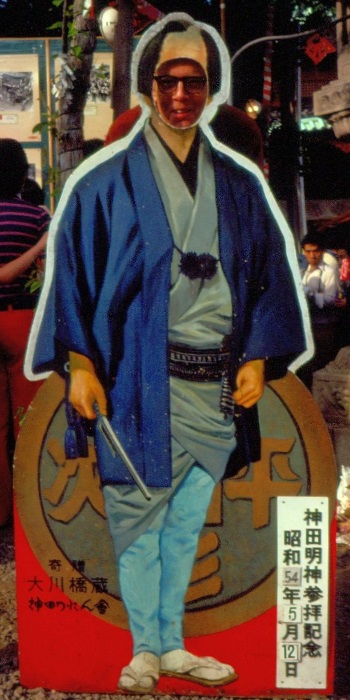 12 May 1979 Aunt Patsy & Marshall Fox as Edo Era Peace Keepers (weilding a jitte or the defensive weapon that was also a symbol of office) at the Kanda Myojin Shrine Matsuri (festival).
台東区 Taitō Ward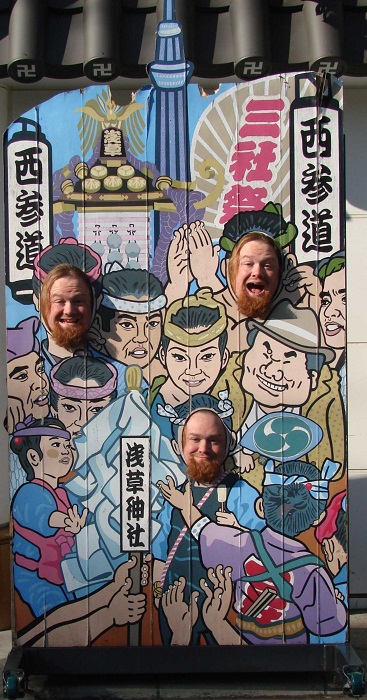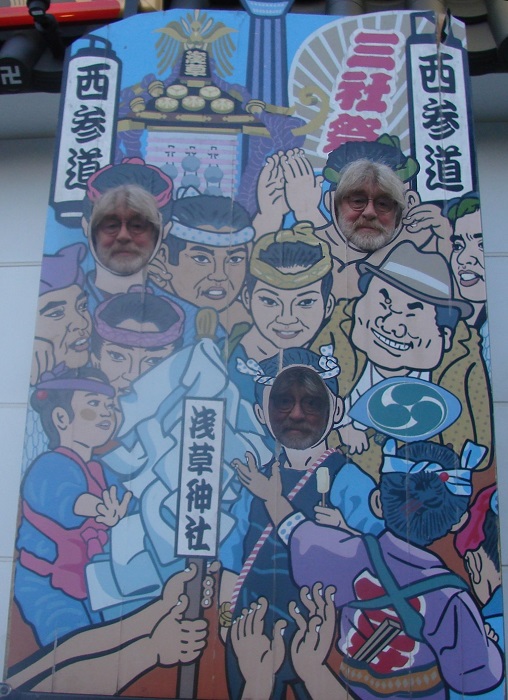 Asakusa Sanja Matsuri (festival). Fedora worn by Tora-san.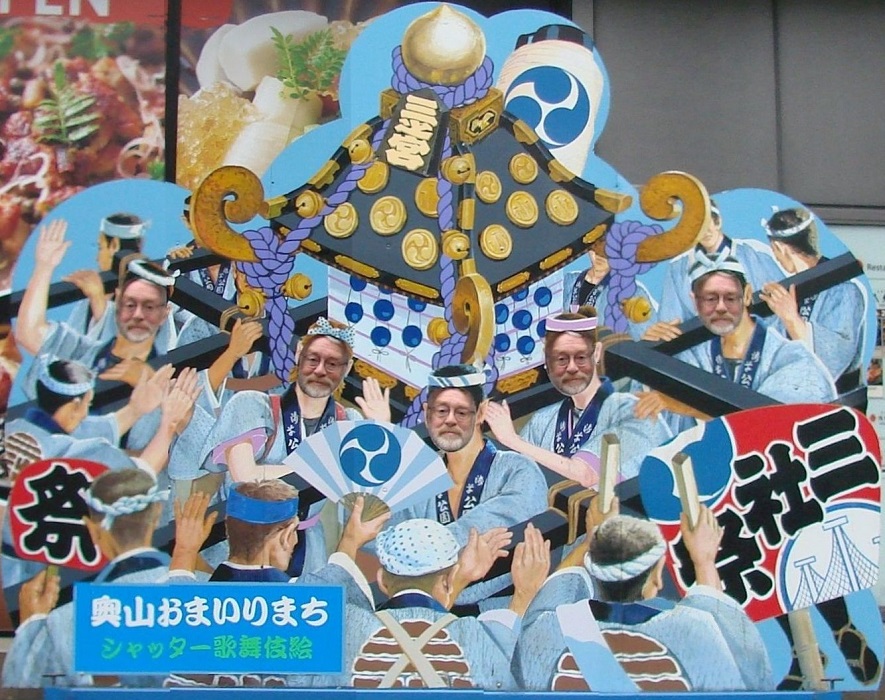 Sanja Matsuri carrying a mikoshi (portable shrine).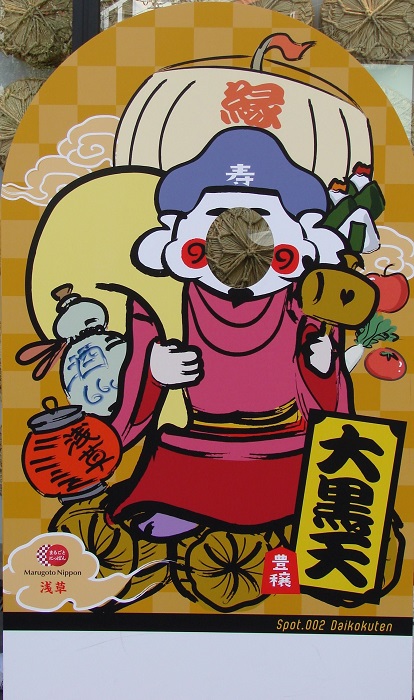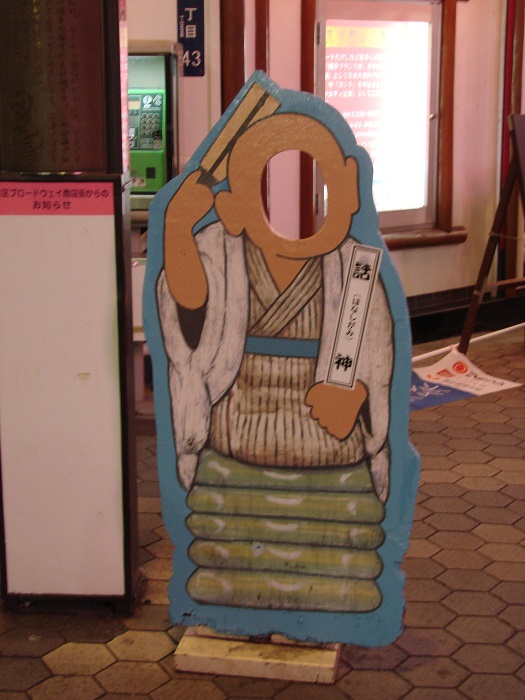 Daikokuten (left), Rakugo storyteller (right).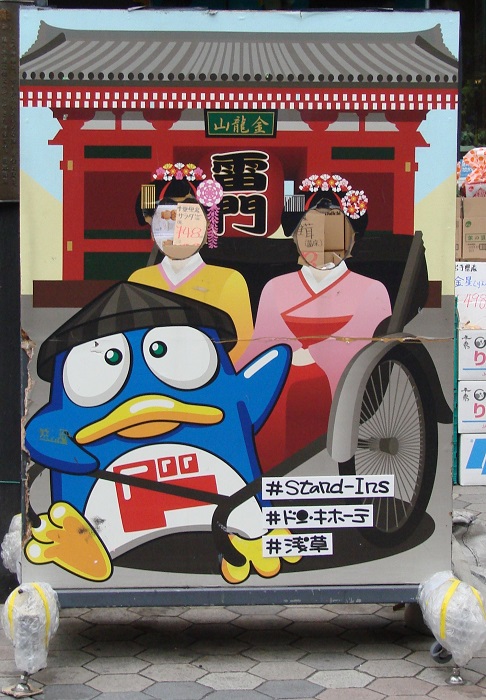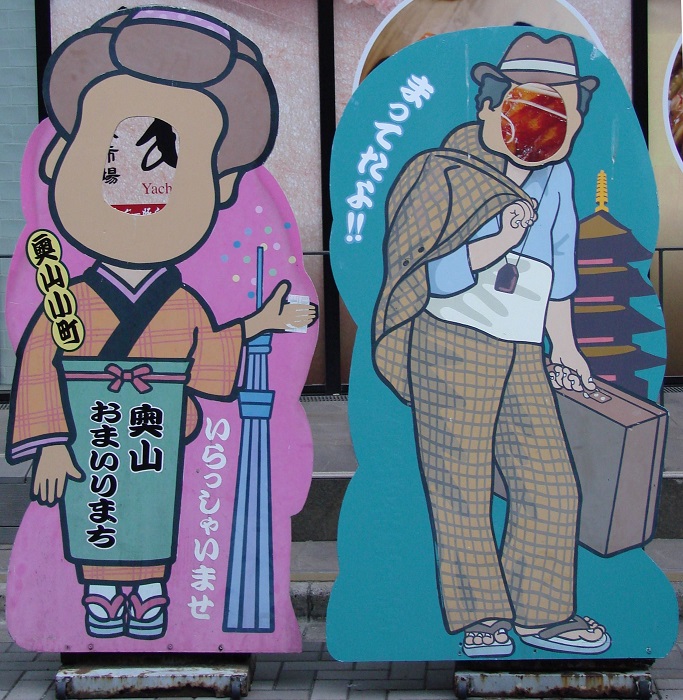 Penguin rickshaw with geisha pair (left)/Hostess and Tora-san (right).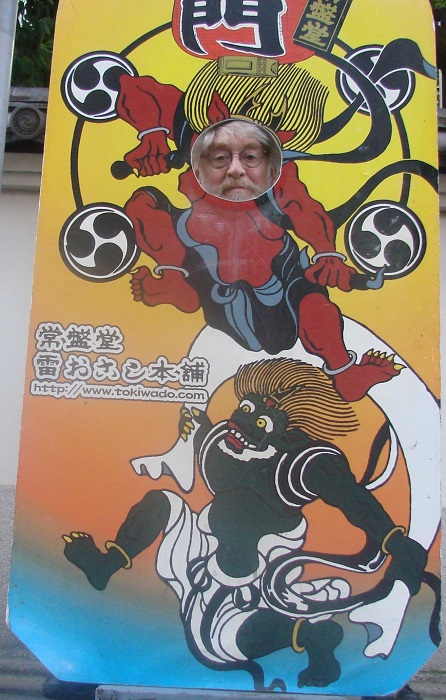 Thunder and Wind Gods, Asakusa.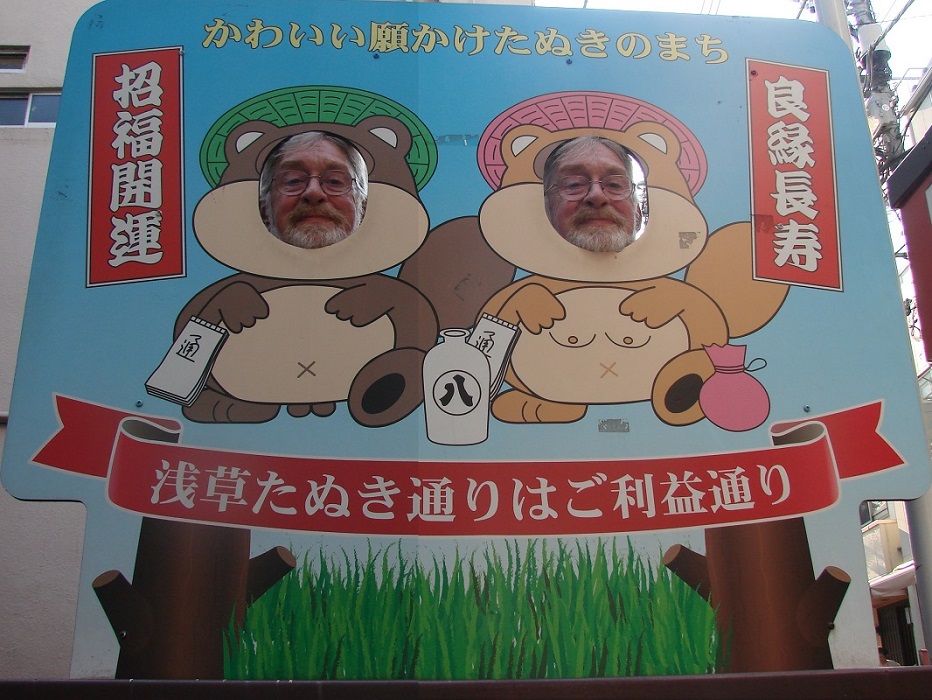 Pair of tanuki (on Tanuki-dori, Asakusa).

---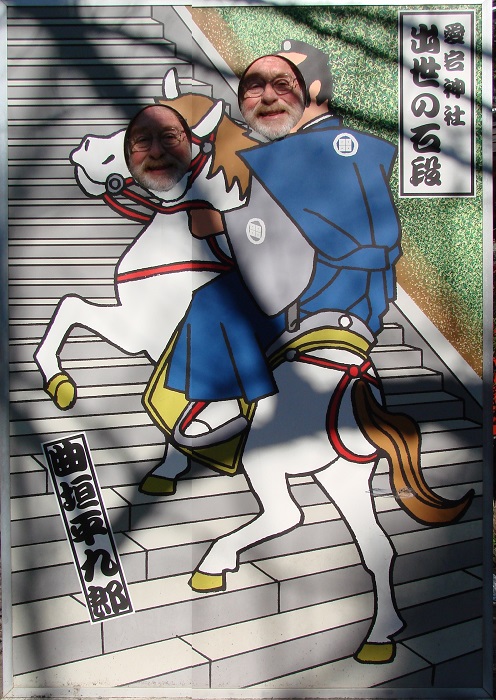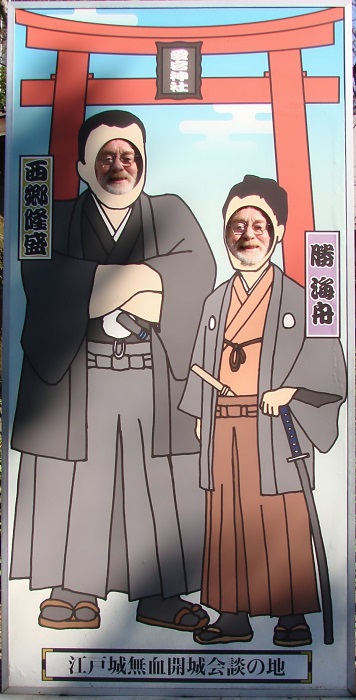 Atago Shrine photo cutouts. Magaki Heikuro riding his horse up the stone stairs of the shrine (left);
bloodless surrender of Edo Castle negotiated by Saigo Takamori and Katsu Kaishu (in 1868) (right).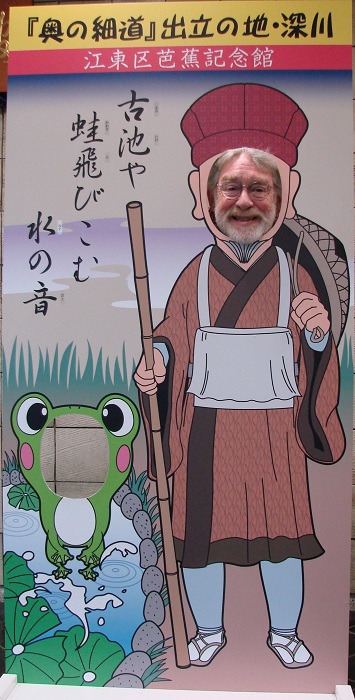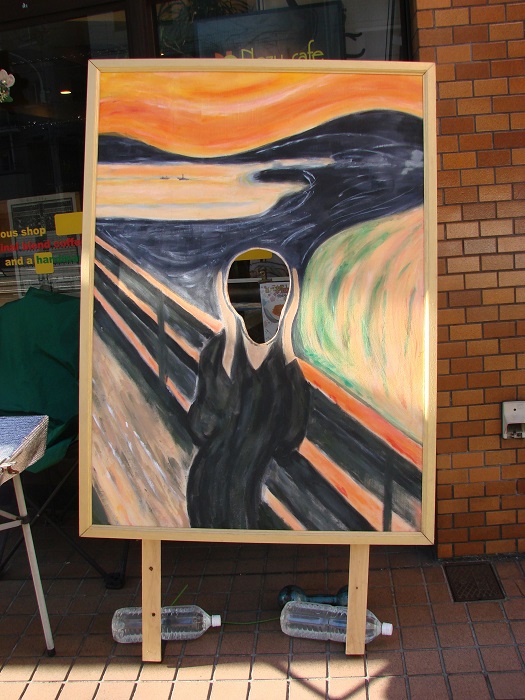 Basho museum, Tokiwa, Koto Ward. (left)/Munch "Scream" Bunkyo Ward cafe. (right)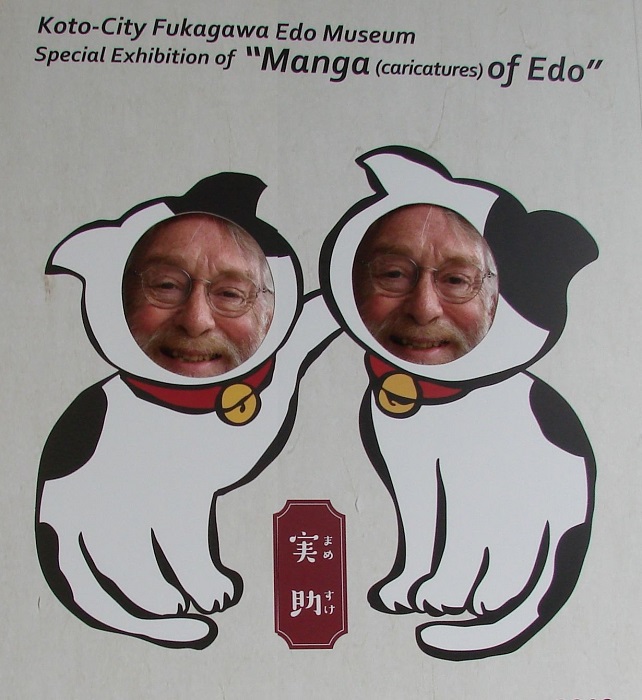 Fukugawa Edo Museum, Shirakawa, Koto Ward.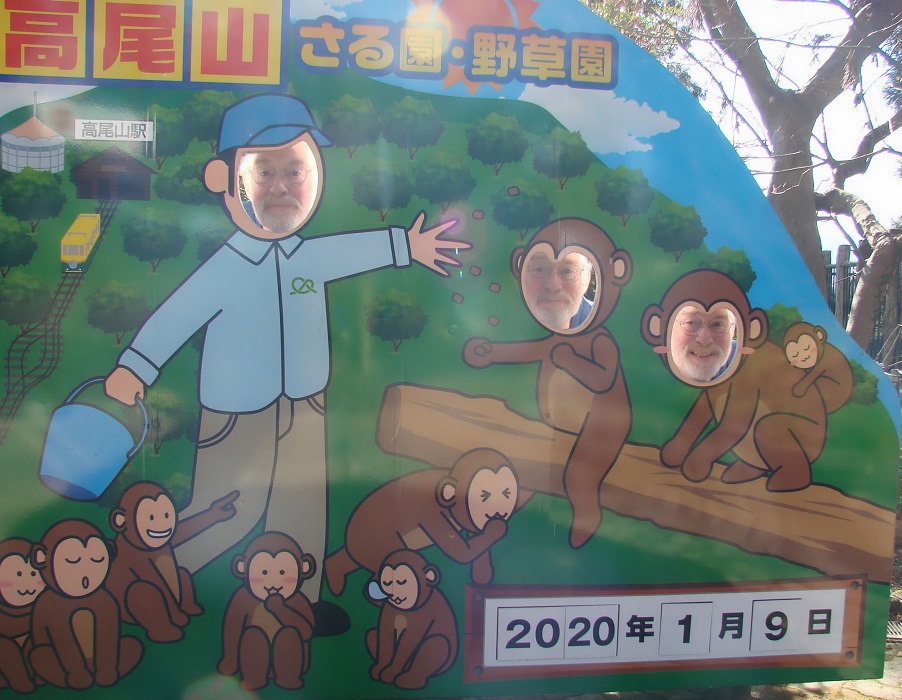 Mt. Takao Monkey Park, Kichioji Ward.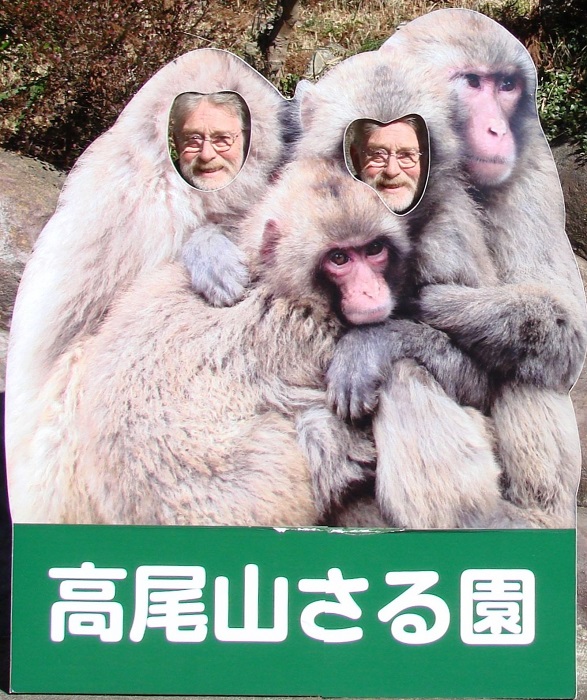 Mt. Takao Monkey Park, Kichioji Ward.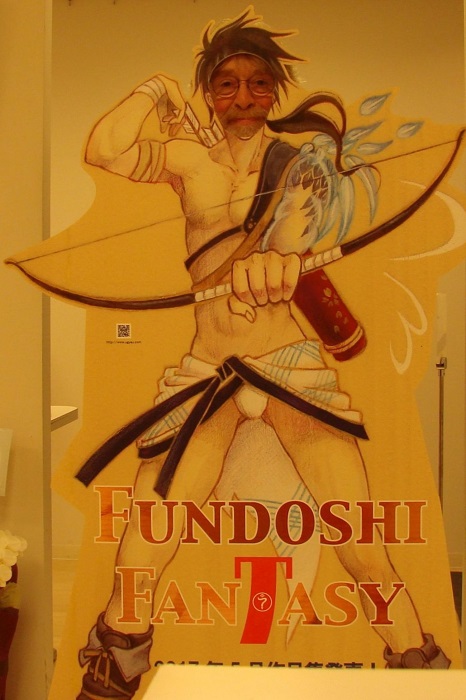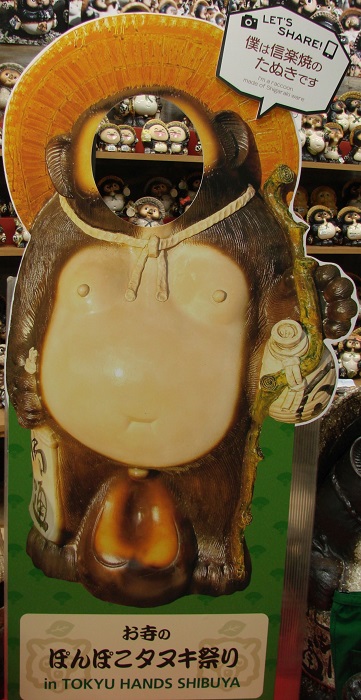 Exhibit by Ugyau Hirokoiwai at the Amuse Museum in Asakusa in 2017 (left).
Tanuki exhibit at Tokyu Hands in 2020, Shibuya Ward. (right)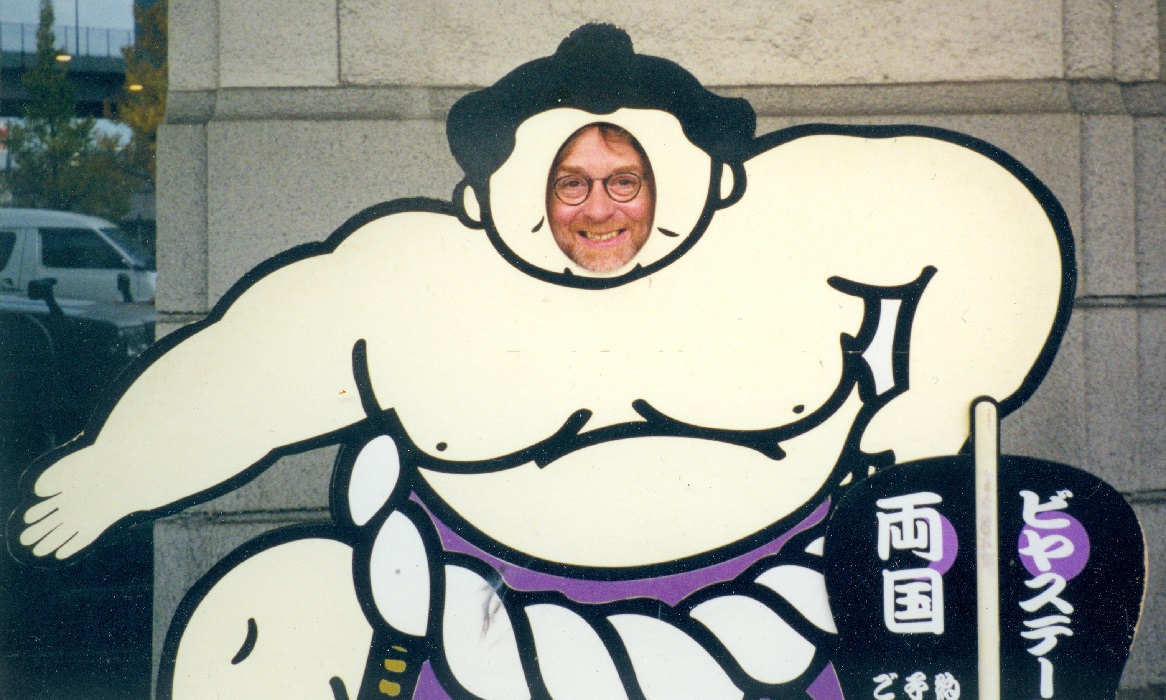 Yokozuna cutout at the Ryogoku Oedo Subway Station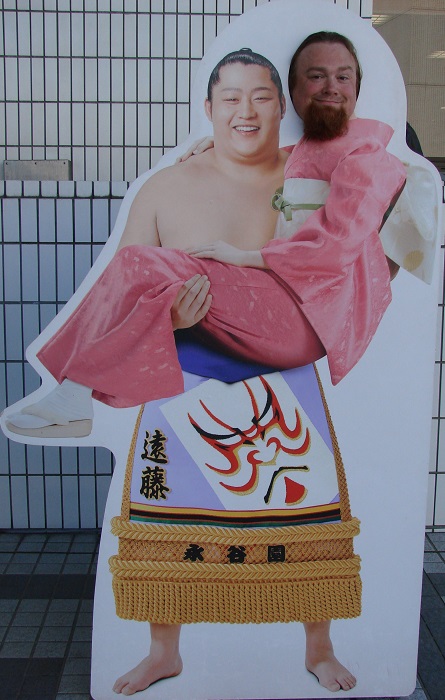 Sumo cutouts, Ryogoku, Sumida Ward. Endo with hair long enough to make a mage (top knot)
but not long enough yet to craft a chon mage (ginko leaf hairdo of top division wrestlers.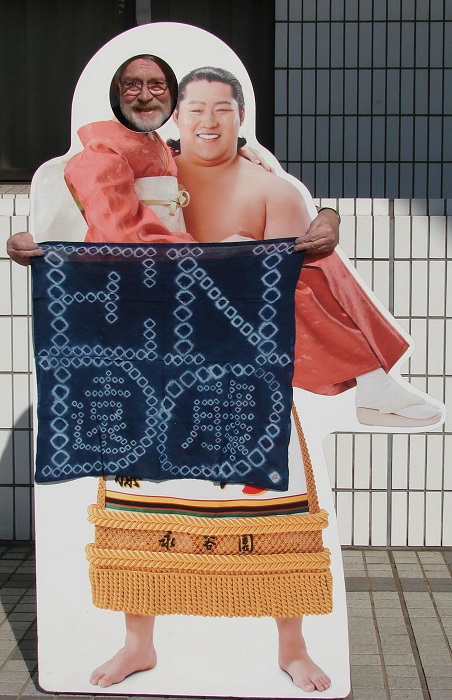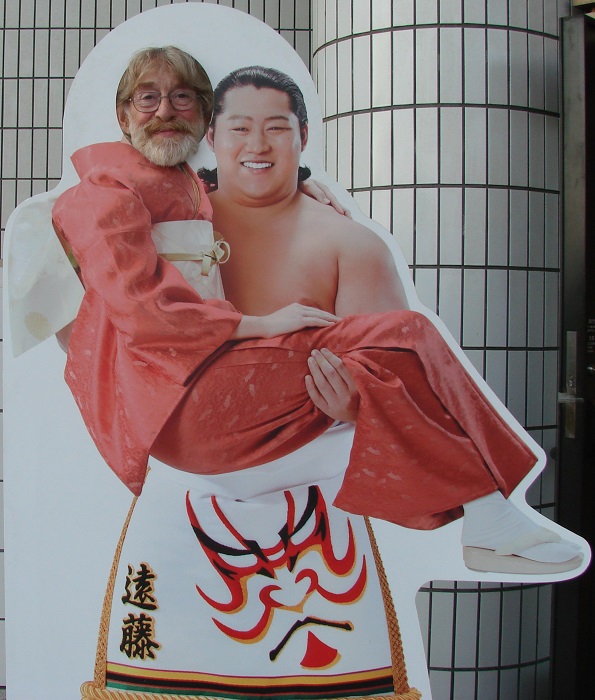 Endo with zambara hairdoo (hair not long enough to make a top knot).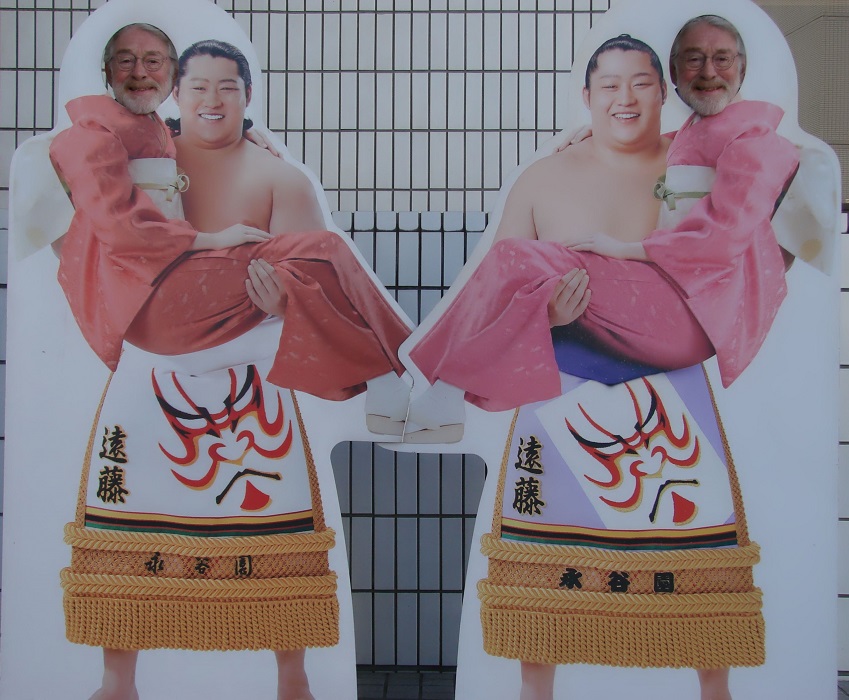 Zambara (left)/mage (right).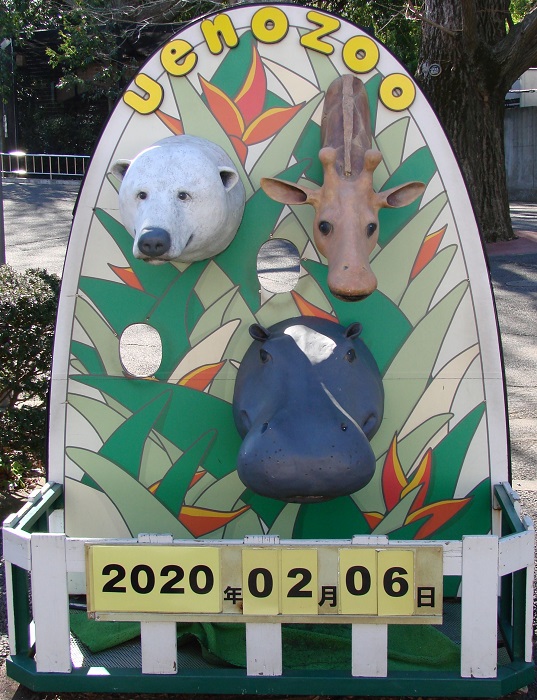 Last day of my most recent visit to Tokyo. Very small head holes on this 3D photo cutout.
home